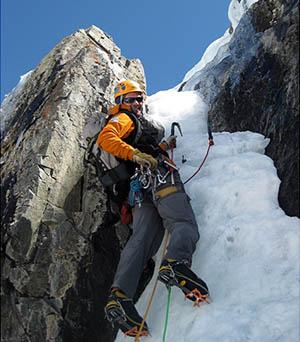 Washington's North Cascades offer some of the finest alpine climbing in the world. RMI's North Cascades Custom Climbs let you design the perfect program to meet your needs.
If you are new to the sport, our guides will work with you on the skills needed to achieve your climbing goals.
For the climber with experience, these programs are a great way to get onto those longer, more committing backcountry routes you have had your eye on.
Whether you are interested in a long traverse of the Range, or a fun outing with friends and family, we have the right program for you. Talk with one of our experienced local guides to fashion your perfect climb.
Call to speak with a guide: (888) 892-5462
NORTH CASCADES CUSTOM CLIMBS
1:1 guiding $420*/day
$290* a day for two or more
Client to Guide Ratio - 1:1 to 3:1
Program length - 3 - 6 days