---
Mt. McKinley: Okita & Team Move to 17,200' Camp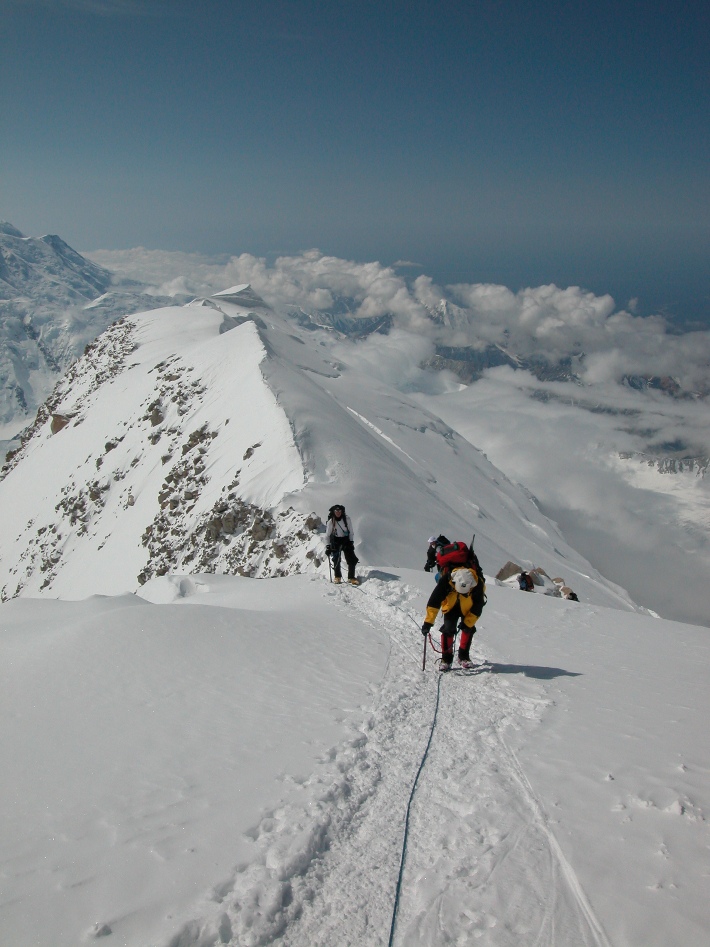 An always tough move to 17,200' was made a bit more pleasant today with some perfect weather and climbing conditions.
We're all in bed now after setting up camp and having dinner. We're awaiting the morning to see if this nice weather holds out. If things are perfect, we'll go for the summit! I've learned that you just can't pass up a perfect day on this mountain. I've seen too many other folks squander opportunities that never arise again.
However, a rest day would be most welcome if conditions are at all marginal. It might just mean that we have to wait out a weather system coming our way in the next couple of days.
Goodnight,
RMI Guides Brent, Leon and Maile
×
Sign Up For Denali 2011 Emails
{/exp:mailinglist:form}
---
More to Explore