---
Ecuador: Team checks in after Acclimatization Hike on Fuya Fuya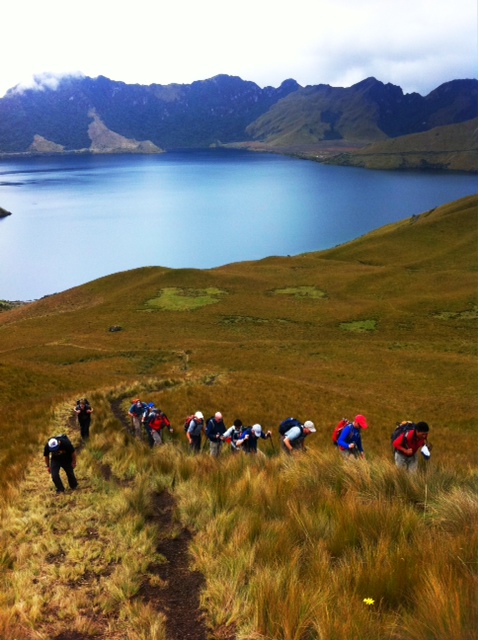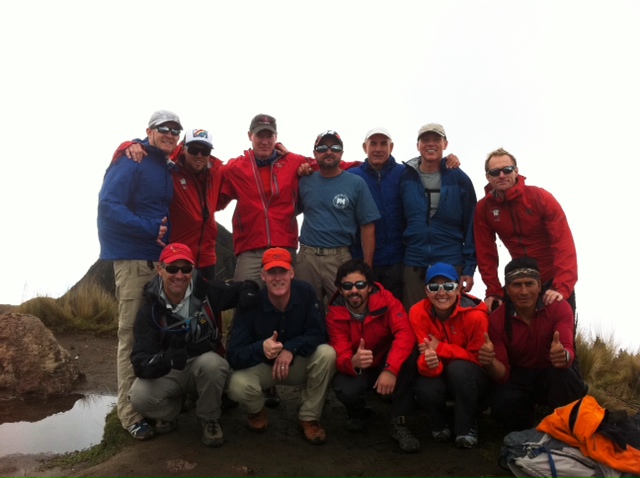 Today we left the busy city and headed north to continue our acclimatization and experience some of Ecuador's wonderful culture.
Our drive north took us to the small town of Tabacundo were we turned off the highway and drove up a cobbled stone road to the base of our next hike. Our hike for the day was the beautiful Cerro Fuya Fuya, which is large grass covered mountain with a small rocky summit that overlooks a small lake. Although Fuya Fuya is considered a small mountain here in Ecuador it is nearly as tall as Mt. Rainier, but not nearly as tough. Today's climb took just over 3 hours to reach the summit and make it back to our vehicles and everyone did great. Thankfully we timed it perfectly, because no sooner had we arrived back to the cars then the rain started to fall.
We quickly left the trailhead and headed for our new home for the night at Hacienda Hosteria San Luis. San Luis is nestled in between our first climbing objective, Cayambe and one of South Americas largest markets, Otavalo. Normally we would spend the day exploring the grounds of this working ranch, but the rain is still falling and now we are relaxing, listening to the frogs croak and enjoying the peacefulness and the warmth of the fireplace. Everyone seems to be enjoying themselves and I'm sure are looking forward to a nice meal and a good night sleep.
RMI Guide Casey Grom
×
Sign Up For Ecuador 2011 Emails
{/exp:mailinglist:form}
---
More to Explore
Vinson Massif: Team 2 Arrives in Punta Arenas
December 2, 2011
Vinson Massif: Departure for Antarctica
December 3, 2011