---
Everest Base Camp Trek: Tucker and Team Site Seeing in Kathmandu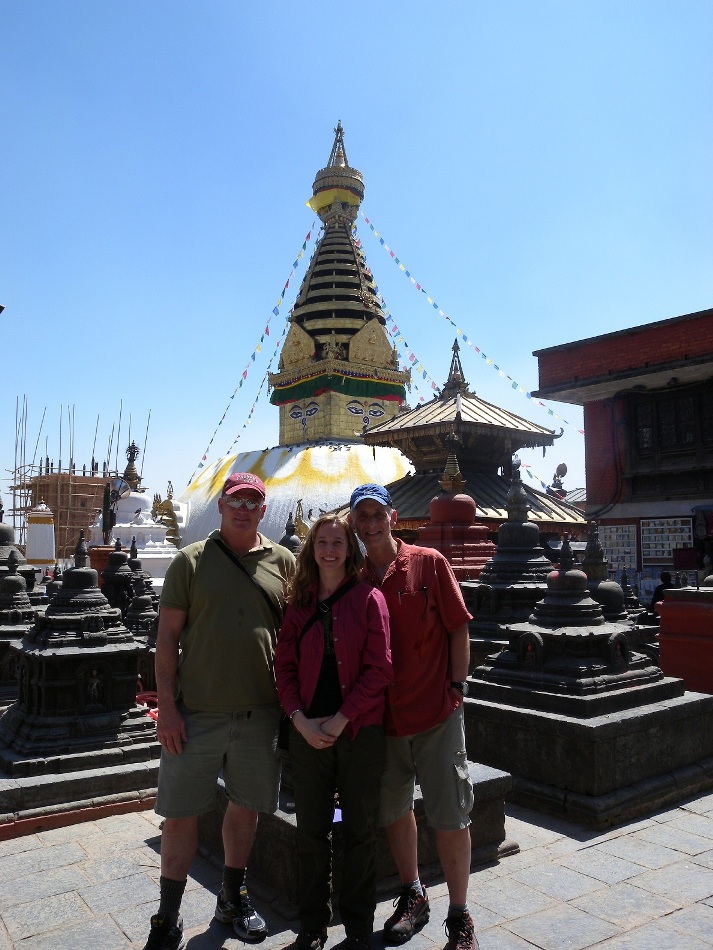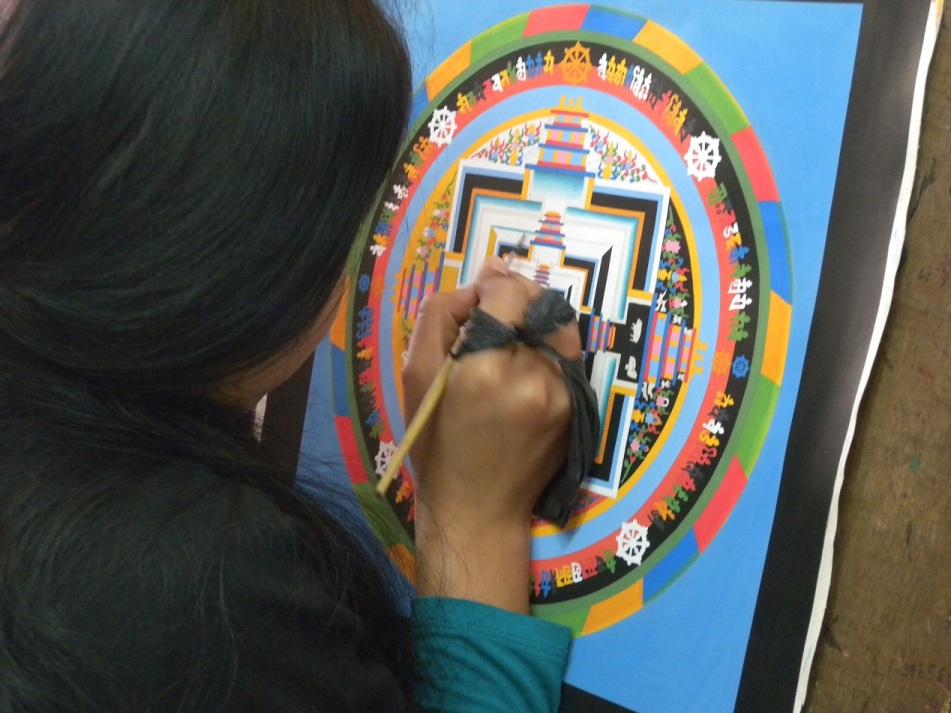 Namaste!
The team got a great night sleep and was up early for time in the gardens and the workout room. No joke, Kim felt the need for some exercise after 35 plus hours on planes over the last few days. After a nice leisurely breakfast we discussed logistics and did a gear check to ensure we would be ready for an early morning departure. It's exciting to think that after all of our training, planning and traveling, we're finally ready to hit the trail.
With details all sorted out we headed out to visit some of the World Heritage sites that Kathmandu is home to. The adventure began as soon as we left the hotel. To describe the traffic in Kathmandu as thinly veiled bedlam would be charitable. It's amazing how many cars, truck, motorcycles, bicycles and pedestrians - all vying for the same small piece of road - can manage to avoid catastrophe. But they do. It's makes for an interesting ride as a passenger to say the least.
Our first stop was Swayambhunath; also know as the "Monkey Temple" because of the mobs of monkeys that call it home. It occupies the highest ground in Kathmandu and the views of the valley from the top are fantastic - but they aren't free either. For the views and to walk around the stupa we first had to walk up 365 steps to the top. At last, all our training paid off and we made it up with no problem. Though Mark did make sure and remind us to use it as an opportunity to practice the rest step!
Next we headed to Pashupatinath. It was quite a contrast to our first stop. Not only is it Nepal's most important Hindu temple, but the banks of the river are lined with open-air cremation ghats. While there were a number of cremations in site the team was sensitive to the occasion and moved through the area quickly and quietly. We wandered through the rest of the complex getting to see a large number of shrines and temples.
We headed back into the the city and had lunch in a delightful rooftop restaurant overlooking the Stupa at Bodhnath. The view was awesome and it was nice to be able to relax as a team away from the crowds. Though after lunch we did dive into them and wander around the streets for a while before heading back to the hotel for any last minute preparations and a good night's sleep before our early morning wake up.
A special shout out to Katie from Dad and Kim!
A good day indeed.
John G.
On The Map
×
Sign Up For Everest BC Trek 2012 Emails
{/exp:mailinglist:form}
---
More to Explore