---
Mt Everest Expedition: Dave Hahn and Team at Camp 3 on Lhotse Face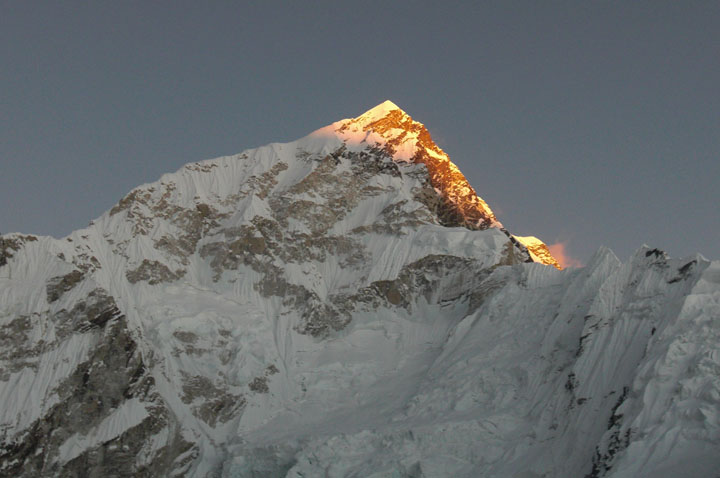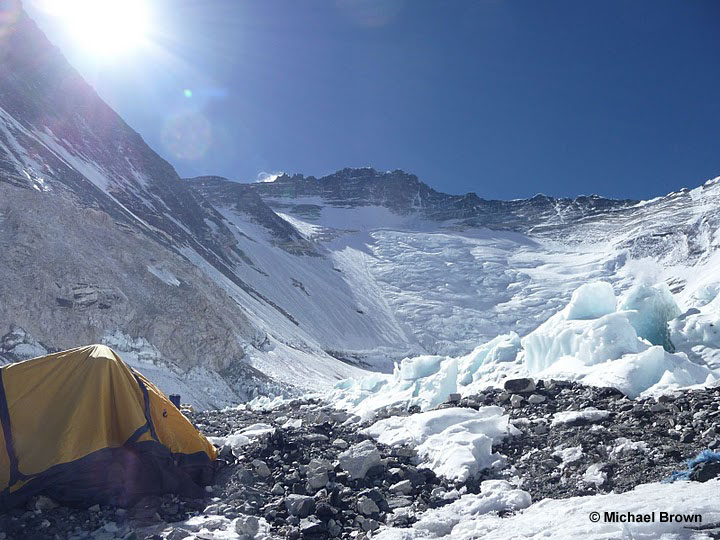 Hello from Everest Base Camp,
I spoke with Dave and Melissa at Camp 3 and WOW did they sound great!
The climbing team left Camp 2 early this morning under perfect conditions. As they periodically checked in it sounded like they were truly enjoying the climb and taking pictures when possible. As you can imagine, under harsh weather there isn't time to enjoy the mountain and the views.
Our super Sherpa team started a bit earlier and set up tents at Camp 3 then returned back to Camp 2 to spend the night. The equipment that had been brought up there weeks ago was all intact and the team was able to pull into a well provisioned home for the night. Last I heard Melissa was kicking Dave's you know what in the stove boil off competition for dinner, Go Melissa Go!
As this climb is quickly coming to it's conclusion, and a day like today that can be so pivotal in the future success I get so excited with this good luck. Not that these tough individuals wouldn't meet the challenge of wind, cold and snow. I just like the way it is shaping up.
The weather forecast is still looking good with winds decreasing over the next few days. You have to love that!
The Sherpa team will get out of Camp 2 early tomorrow morning and the climbing team will try and have a seamless hand off of some gear to them from Camp 3, check out time should be around 6:00 am. Then the whole team should climb together up to high camp the South Col, getting there midday, that should allow enough time for rest and preparation for early departure toward the summit that night.
RMI Guide & Everest Base Camp Manager Mark Tucker

RMI Guide Dave Hahn checks in from Camp 3 on Mt. Everest.
On The Map
×
Sign Up For Everest 2012 Emails
{/exp:mailinglist:form}
---
More to Explore