---
Expedition Skills Seminar - Ecuador: Visit the Otovalo Market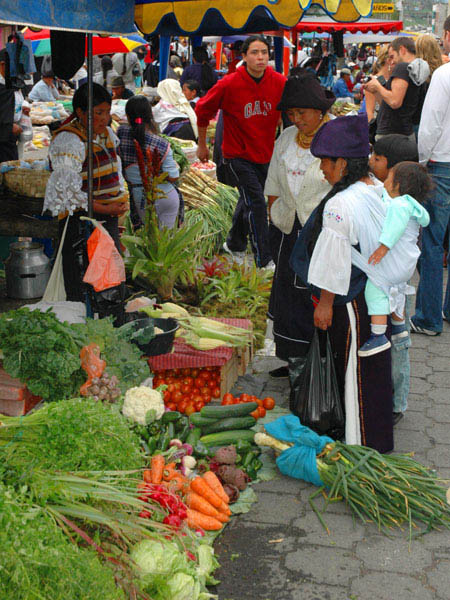 We had a nice leisurely start to the day today and met at 8:00 for breakfast and more importantly COFFEE! There was no rush today as our agenda was to visit the market of Otovalo. It just happens to be one of the largest open air markets in all of South America. There were hundreds of vendors selling everything imaginable. Lots of handmade goods and endless nick-nacks. Everyone enjoyed the market and had fun practicing their bargaining skills.
After the shopping spree we loaded up the vehicles and made our way towards Cayambe, which is the third largest mountain in Ecuador at 18,997'. It was a long and bumpy drive through the rural countryside. We stopped just short of the hut that we will base out of the next few days and hiked the remainder to further help with acclimatization.
The team has just finished a nice pasta dinner and are currently sipping some hot drinks and making our plan for the next few days. Everyone is doing well and looking forward to training tomorrow.
×
Sign Up For Ecuador 2013 Emails
{/exp:mailinglist:form}
---
More to Explore
Aconcagua: JJ & Team Travel the Vacas Valley
January 5, 2013