---
Aconcagua: Justman & Team at High Camp and Set for Summit Bid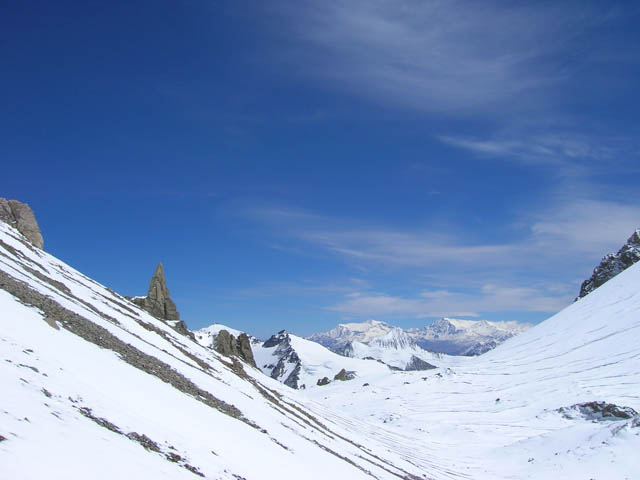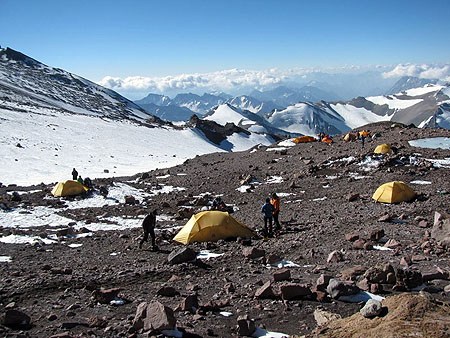 Well, well, well! Here we are! High Camp at 19,600 feet. And let me tell ya, it is great to be here in the thin air. It's like I tell my climbers, "The higher we go, the better we feel!" And even though it goes against physiology at altitude, I believe the mental mantra is working. Everyone is feeling great!
Tomorrow is summit day. We have a great forecast and we are keeping our fingers crossed. Most likely we will have light winds and some clouds building late afternoon. It is looking like a beautiful day. With that said, I have a challenge for you RMI blog enthusiasts, and make sure you share this challenge with as many folks you know.
On this blog post click on the comment button and place your guess. What time (Argentina Time: ART) will our team summit Aconcagua tomorrow December 17th? Our team will be leaving high camp around 5 AM (ART).
Whoever gets the closest time will win an RMI t-shirt and baseball cap. Please include your email address along with your answer.
Again put your guess in the comment section of this blog posting only.
Wish us luck!!
On The Map
×
Sign Up For Aconcagua 2013 Emails
{/exp:mailinglist:form}
---
More to Explore
Ecuador Volcanoes: Nugent & Team Prepare for Cotopaxi Summit
January 16, 2013
Mexico's Volcanoes: Team descends safely
January 16, 2013