---
Mt. Everest Expedition: The Team Starts Their Day with a Hike Above Namche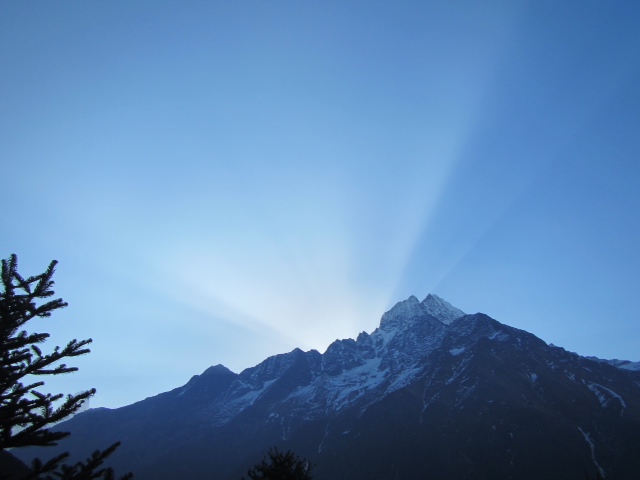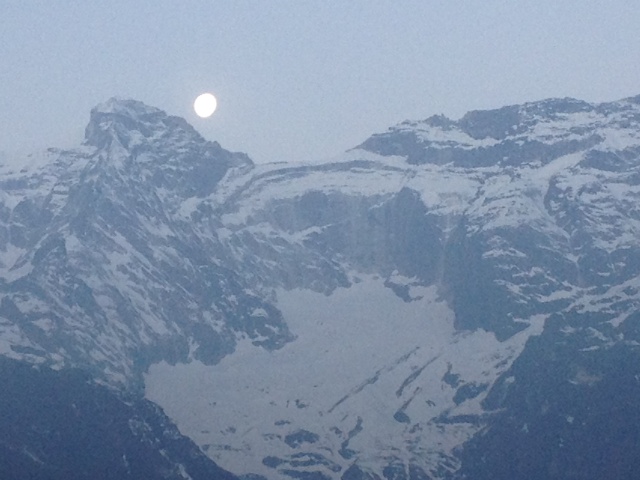 Just ahead of the crack of dawn, we gathered for a pot of coffee and a walk up to the top of the town. From a hill above Namche we knew we'd have a chance at a million dollar view. Since the hills that form Namche are pretty much mountains by anybody else's measure, we were breathing good and hard when we reached our destination. It was all worth it though as Mount Everest was standing out big and beautiful at the head of the valley. A giant, violent and ragged plume of cloud was streaming from the summit. This was our first glimpse of our far off goal. We stood taking pictures in every direction as the mountains around us lit up with fiery first light.
Finally, hunger and the need for more coffee got the best of us and we retreated to the Camp De Base dining room for breakfast.
This was our full-on rest day… Meant to prepare us for a couple of days of travel to greater heights, and so the gang got to choose their own individual programs for how to spend the time. Most combined forays into town for shopping with naps and reading and a few games between meals. Tomorrow we'll move up to Deboche.
Best Regards,
RMI Guide Dave Hahn
On The Map
×
Sign Up For Everest 2013 Emails
{/exp:mailinglist:form}
---
More to Explore
Everest Base Camp Trek: Casey Grom & Team Trek into Lobuche
March 30, 2013