---
Everest Base Camp Trek & Island Peak Climb: Tucker & Team Return to Namche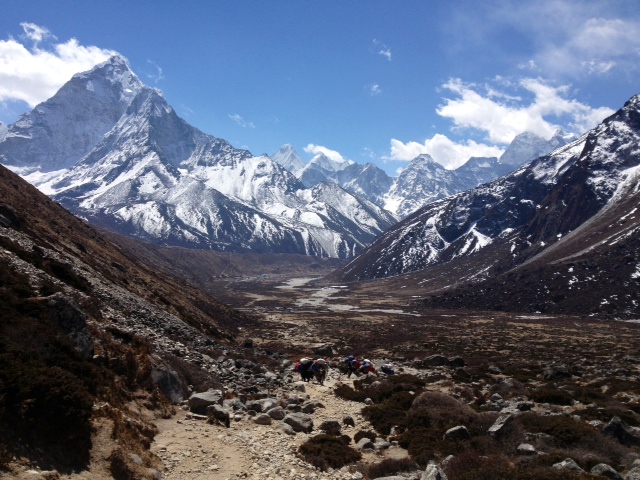 A nice 10 mile plus or minus hike from Chu Kung today. Not quite sure how there can be so much uphill on a descent, who built these trails anyway? Happy to be back here in Namche at the Campo de Base tea house. If you ever are in the area, this is the place to stay. Very friendly staff, comfortable rooms and Hot Hot showers!
We saw a couple of Everest teams on the way today. We had a nice chat with some old friends and made plans for future meetings at Basecamp. We will check out of the park in the morning and finalize our permits regarding the Island Peak climb. The infrastructure is a bit crude but it is so important to keep trying to have an eye on this truly amazing part of the world.
The sky was a bit hazy today but a nice temperature for the trek out. A few of the hillsides had a large number of rhododendron trees flowering, it is so nice to be back in the living zone of the Earth's dirt.
On The Map
×
Sign Up For Everest BC Trek 2013 Emails
{/exp:mailinglist:form}
---
More to Explore