---
Mt. McKinley: Beren & Team Travel the Fixed Lines to Washburn's Thumb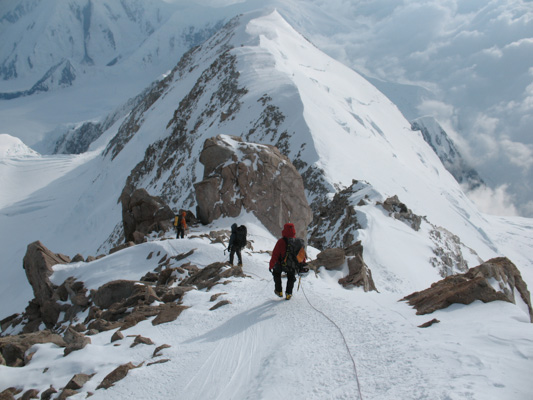 Saturday, June 15th, 2013
Big day here on Denali. A big congrats to Tyler Jones, Garrett Stevens and crew for a job well done going to the top! We didn't lounge around ourselves and made an early bid for our cache at Washburn's Thumb. The team handled the fixes lines very well and we made great time up to 16,400 feet under perfect climbing conditions. It was a great day to enjoy the views and we relaxed up high before hitting the sauna on our way down. It was HOT and we were sure glad to be on our way back to camp by the time the temperatures peaked.
Naps followed our work day and we are tentatively optimistic that we will be able to move higher tomorrow and get in position to put all the hard work and experience to the test in the next few days. Keep some fingers crossed for us friends, we're gonna need some good weather for a few days.
Over and out.
On The Map
×
Sign Up For Denali 2013 Emails
{/exp:mailinglist:form}
---
More to Explore