---
Mt. McKinley: Haugen's Team Resting and Hoping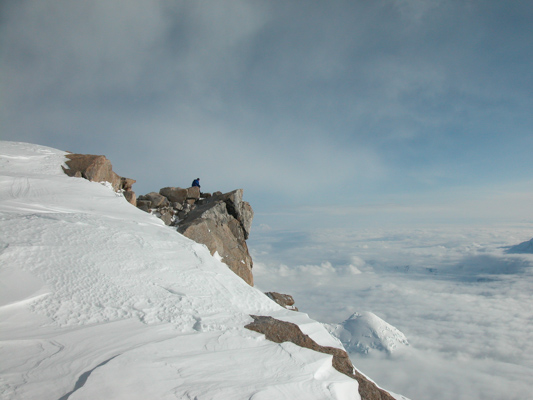 Thursday, June 27th, 2013
After our almost summit yesterday, we took today to rest up for another hopeful shot tomorrow. RMI Summit Team 6 is really a great group of folks. We got sooooo close to the summit yesterday and got shut down by terrible weather. We did not hear any complaining or what ifs… instead we heard about what an adventure the day was and started to plan for another attempt.
Keep your fingers crossed, say a prayer, or do some kind of a weather dance to help us get some good weather and another chance to summit tomorrow!
RMI Guide Mike Haugen and Summit Team 6
On The Map
×
Sign Up For Denali 2013 Emails
{/exp:mailinglist:form}
---
More to Explore
Mt. McKinley: Van Deventer & Team Back Carry to 13,500'
June 28, 2013