---
Kilimanjaro Climb & Safari
Mt. Kilimanjaro: Grom & Team Continue Ascent with New Altitude Record for Some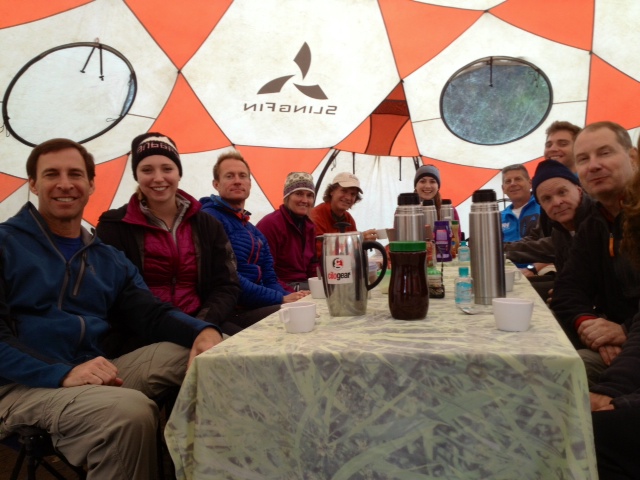 Hello All,
Today the team was greeted with clear skies and plenty of sunshine above a cloud layer that filled the valleys below Mt. Kilimanjaro. We started the day in similar fashion with fresh fruit, eggs and great coffee, and started our hike in light layers and lots of suncream just after 8 am again. The team made good time climbing up the Shira Plateau which is an old lava flow with sparse vegetation and plenty of boulders. We ascended up to a place called Lava Tower which is around 15,000' and managed to set a few new altitude records for some of the team. Once our high point was reached we descend down into the Barranco Valley where we marveled at the unique giant groundsels and Senecio trees that litter this area.
We arrived at camp with all our tents set up and ready for us to move into once again. The team is incredibly thankful for the hardworking support that we have here on Kilimanjaro.
Everyone is doing great and looking forward to a much deserved night of rest.
RMI Guide Casey Grom and the Kilimanjaro crew
On The Map
×
Sign Up For Kilimanjaro 2013 Emails
{/exp:mailinglist:form}
---
More Updates
Previous
August 21, 2013
Four Day Summit Climb
Next
August 22, 2013
Four Day Summit Climb