---
Everest Base Camp Trek: Team Enjoys Great Views and Explores Everest Base Camp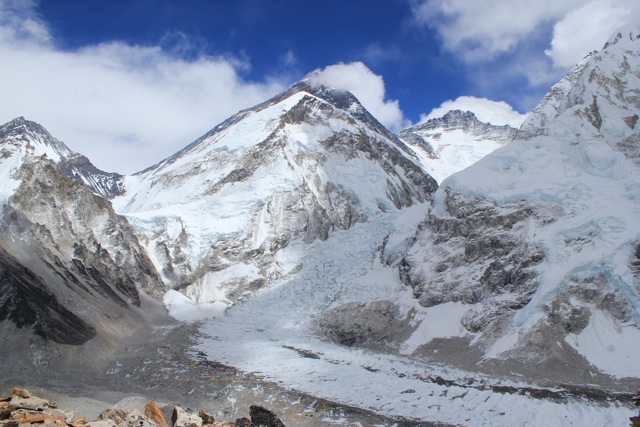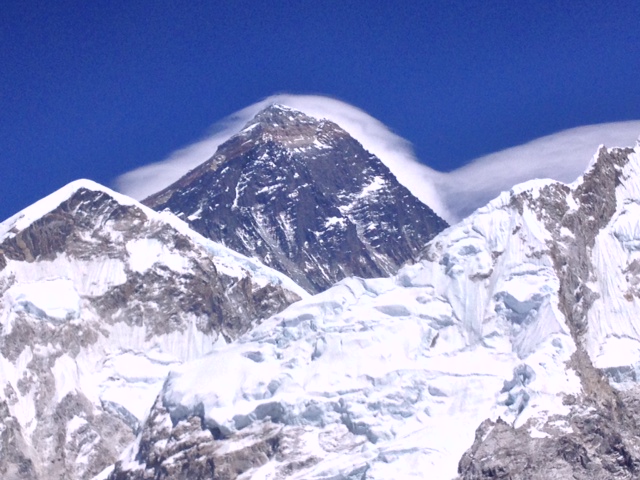 Namaste from Gorak Shep.
Happy to post that the team's objective of taking time lapse pictures of the Milky Way spinning over and around the tallest mountain of the world has been accomplished!
Despite the frigid cold and with permission from the ever watching sentinels of Pumori and Nupse, we biouvaked last night at 5,400m on the side hills of Kala Patar. Looking right at the summit pyramid of Everest, we had the clearest evening one can imagine; a crisp sky would merge without interruptions with the sharp, silky white silhouette of the mountain ridges while being lit by a perfect moon.
Half way through the night, we'd experience once more why we westerners owe so much to the local people of the himalaya; our Sherpa Nawang would meet us bring up a 2l thermos of tea as we were experiencing the frost accumulating over our sleeping bags and camera equipment.
Today, with the memories of an spectacular night, we payed a visit to the Khumbu Glacier's morraine where the Base Camp for Everest is set during the climbing season.
We are now enjoying dinner at our lodge, with our minds set in our descent that starts tomorrow. Our first stop will be Dingboche to enjoy again astonishing views of the N. Face of Ama Dablam.
More updates to come in a couple of days from the thicker air villages of the Khumbu.
On The Map
×
Sign Up For Everest BC Trek 2013 Emails
{/exp:mailinglist:form}
---
More to Explore
Mountaineering Training | Playing With Speed: The Fartlek
November 11, 2013
RMI Guide Alex Barber Recounts His Cho Oyu Expedition
November 13, 2013