---
Everest Base Camp Trek & Island Peak Climb: Grom & Team - Feels Like Christmas in March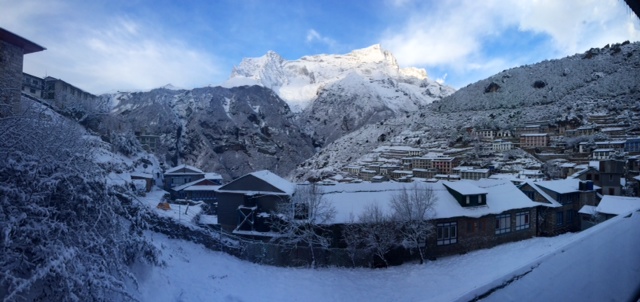 Greetings from Namche once again.
Today we were greeted with a fresh blanket of snow in town, but only a few inches. We had planned on doing a little hiking to try and catch a glimpse of Everest, but the new snow and cloud cover kept us close to home. So we spent the day drinking coffee, telling stories and doing a little shopping in town. It almost felt like Christmas to be honest!
Everyone is doing great and happily enjoyed the relaxing day here.
RMI Guide Casey Grom and crew
P.S.
I'd like to wish my dad a special Happy Birthday! Wish I could throw a snowball at you pops! I love you.
×
Sign Up For Everest BC Trek 2014 Emails
{/exp:mailinglist:form}
---
More to Explore