---
RMI Guide Alex Van Steen Participates in Career Fair at Columbia Crest STEM School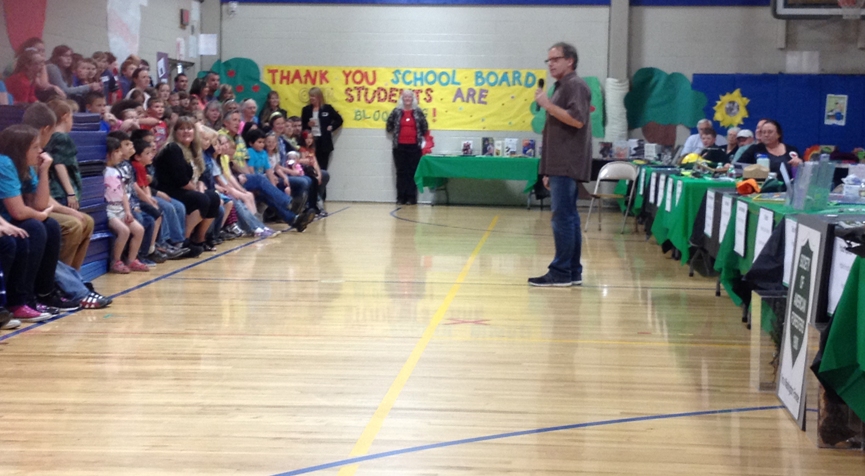 Yesterday, RMI Guide Alex Van Steen joined a host of other local professionals at Columbia Crest STEM School's First Annual STEM Career Fair. The presenters who were invited to speak tied their professions directly into the fields of science, technology, engineering and mathematics and encouraged the approximately 125 first through sixth grade students to see the connection between what students were learning in the classroom and what knowledge and skills professionals required in their careers.
The presenters included geologists, meteorologists, naturalists, biologists, veterinarians, computer programmers, science librarians and a variety of other environmental educators. While Alex tied his roles in environmental management, human resources management, and job place safety to the STEM program, the truly exciting part for the students came when they had the opportunity to put hands on all the climbing and mountaineering gear used for the mountain climbing demonstration. Students crawled around in tents and into -30 sleeping bags, saw short demonstrations of how camming units and pitons (yes, pitons!) worked, and some students even donned an 8,000 meter down suit. Big smiles, lots of questions and fun learning!
---
Be the first to leave a comment.
More Updates
Previous
May 13, 2014
Denali - West Buttress Expedition
Next
May 20, 2014
Denali - West Buttress Expedition