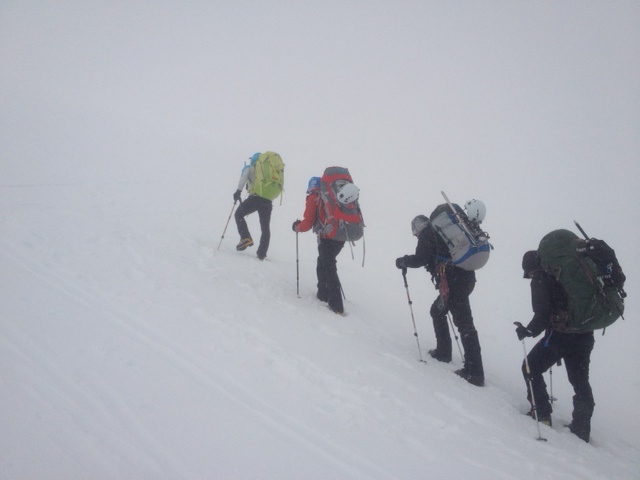 The Four Day Summit Climb led by RMI Guide Casey Grom reached the summit of Mt. Rainier early this morning. They are in the clouds with snow showers off and on and winds of about 10 mph. The will keep their visit to the top short and will be descending back Camp Muir.
Congratulations to Today's Team!
Wish you well and be safe and enjoy we love you.
Keven Padrenoss
Your Grand Parents George and Janet padrenoss
Posted by: george/janet padrenoss on 5/21/2014 at 12:05 pm
Wishing to my sister Carmela and my brother-in-law Max Brouwer all the best in this great experience, love you guys!!! xxx
Posted by: Mariana Pinillos on 5/18/2014 at 8:02 am