The Four Day Summit Climb led by Tyler Jones reached the summit this morning! This was our first summit since May 20th. The team began their descent from the crater rim at 9:15 a.m.
Congratulations to Tyler and his team!
thx Tyler for the amazing trip. and pls say hi for me to your teammates!
Posted by: Dan Pan on 5/29/2012 at 4:02 pm
Way to go TJ. See you in a couple of days!
Posted by: Larry Seaton on 5/27/2012 at 10:20 pm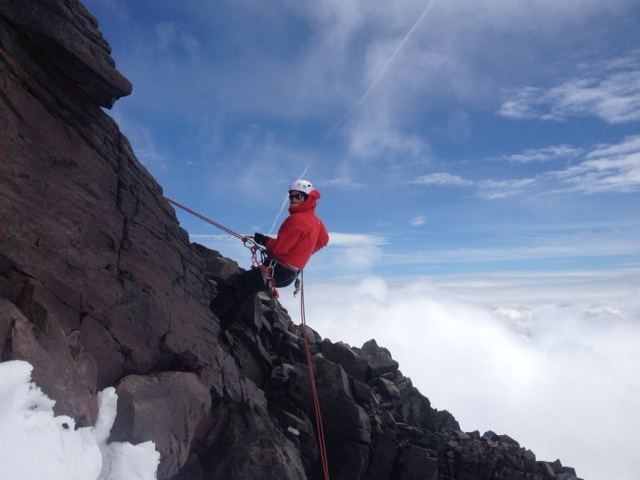 Greetings from Camp Muir. We've had an interesting 24 hours weather wise. Last night we planned on waking up at 1 AM and heading for the summit, but when the alarm went off it was raining hard. We checked every hour from 1 to 6 am but the weather never relented so we called off our summit attempt.
We did make the best of the day though. In the morning we trained with our avalanche beacons practicing companion rescue. After lunch we set up a fixed ropes course with a rappel descent. The sun even poked out for a bit. We have one more night and we're still hoping for a shot at the summit but either way we'll be heading back home sometime tomorrow.

RMI Guide Seth Waterfall