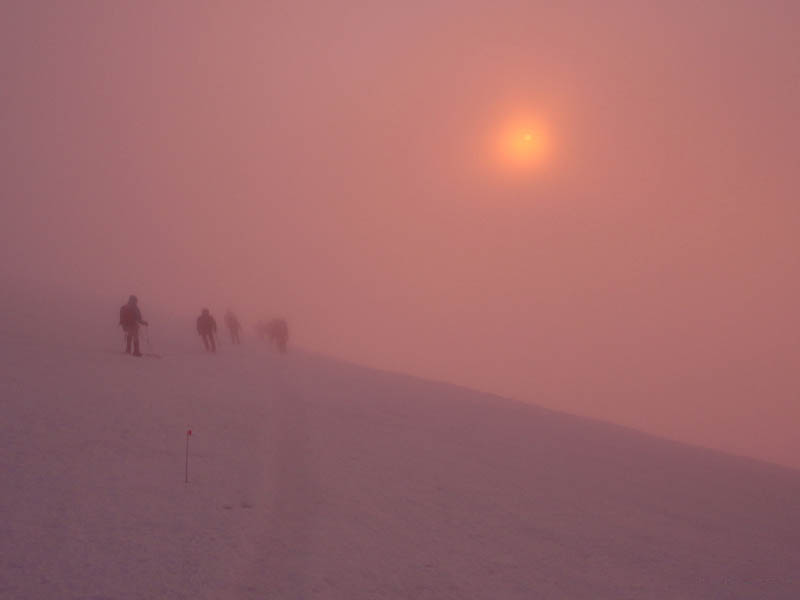 The Four Day Summit Climb led by Dan Windham reached the summit of Mt. Rainier this morning! The team took advantage of the firm snow conditions offered by climbing in the wee morning hours and are making their way back through the clouds to sunny Camp Muir. The team will descend to Paradise and return to Ashford later today.
We have a Five Day Summit Climb at Camp Muir, an Expedition Skills Seminar – Emmons beginning their time on the mountain.
Congratulations for all the team but specially to my brother Marcoos, I am so proud of him.I love you.
Posted by: Clau Bere on 6/19/2013 at 2:56 pm
I´m so proud of you my dear son Marcos. Kisses, your Mom.
Estoy muy orgullosa de ti, mi querido hijo Marcos. Besos, tu mare.
Posted by: Guadalupe Castillo on 6/18/2013 at 2:28 pm