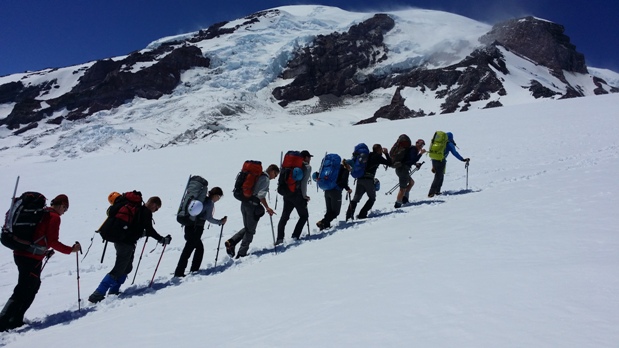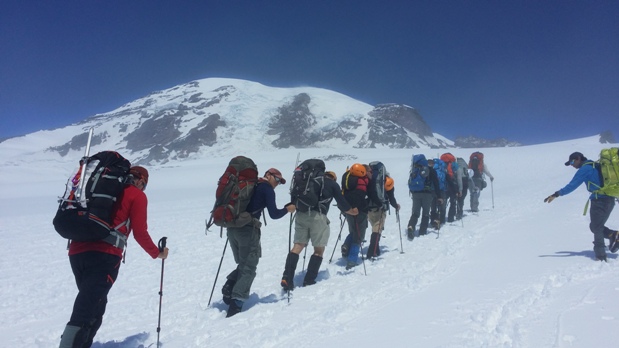 The Four Day Summit Climb led by JJ Justman was approaching Mt. Rainier's crater rim at 6:50 am along with the Five Day Summit Climb led by Mark Falendar. JJ reported clear skies above and light wind. The teams will return to Camp Muir and then continue their descent to Paradise.
The Expedition Skills Seminar – Kautz climbed through the Kautz ice chute this morning. Their team made good work of the route and they were going to enjoy a short break off Wapowety Cleaver as this will be their high point for the trip. The team will return to Ashford later today.
We look forward to seeing the teams back at Rainier BaseCamp this afternoon.
Congratulations to today's Four and Five Day Summit Climb teams!
Looks nice sittin on top of the world! Can't wait to hear about it.
Posted by: Brian Worthington on 6/19/2014 at 2:57 am
So sorry you were unable to summit, Justin. Glad you and the team were able to do the ice chute. Very proud of you and anxious to have you back home, where it's 90 degrees! Love , Mom & Dad
Posted by: Mom on 6/18/2014 at 6:33 pm