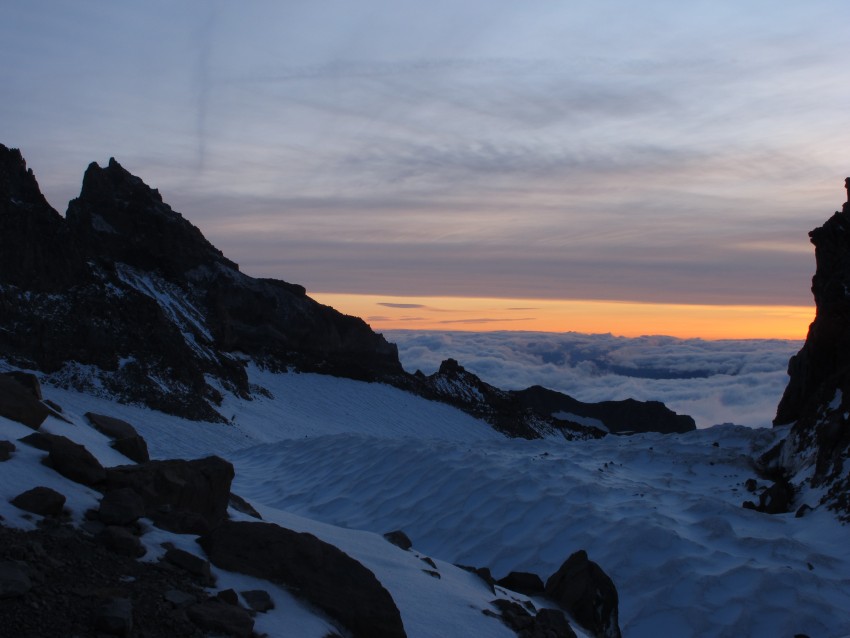 The Four Day Summit Climb teams led by RMI Guides Elias de Andres Martos and Walter Hailes reached the summit of Mt. Rainier around 7 a.m. PT. The teams reported really good weather and climbing conditions. Mostly blue skies above them with a thick cloud layer down around 9,500'. They will enjoy some time on the summit before starting their descent to Camp Muir and continue down to Paradise this afternoon.
The Liberty Ridge climb led by RMI Guides Casey Grom and Andres Marin will be returning to Ashford today. The team was unable to climb due to poor weather and route conditions.
We look forward to seeing the teams this afternoon at Rainier BaseCamp.
Congratulations to today's summit climb teams!