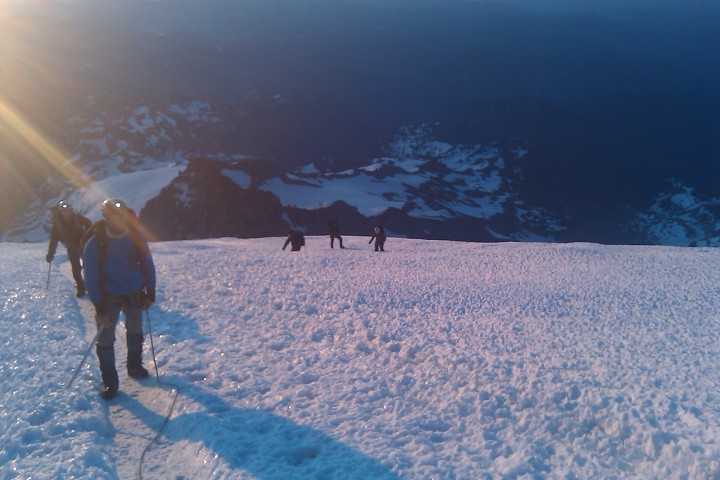 RMI Guide Seth Waterfall and the Four Day Summit Climb teams were approaching the crater rim at 7:29 a.m. PT. They reported very cold and very windy conditions on the Disappointment Cleaver Route. The teams will be starting their descent soon after reaching the summit.
RMI Guide Solveig Waterfall and the Expedition Skills Seminar - Emmons aborted their summit bid at 13,200' due to high winds and blowing snow. They are descending back to Camp Schurman.
So happy the Harriott/Lesch Team summited and relieved they are safe. Hope they are all warm and toasty soon.
Posted by: Barb Chaney on 6/19/2014 at 10:49 am
It is Lesch, such a major accomplishment & I misspelled it. Too excited for them I guess. Apologies & Congratulations again.
Posted by: Darlene Fatica on 6/19/2014 at 10:14 am