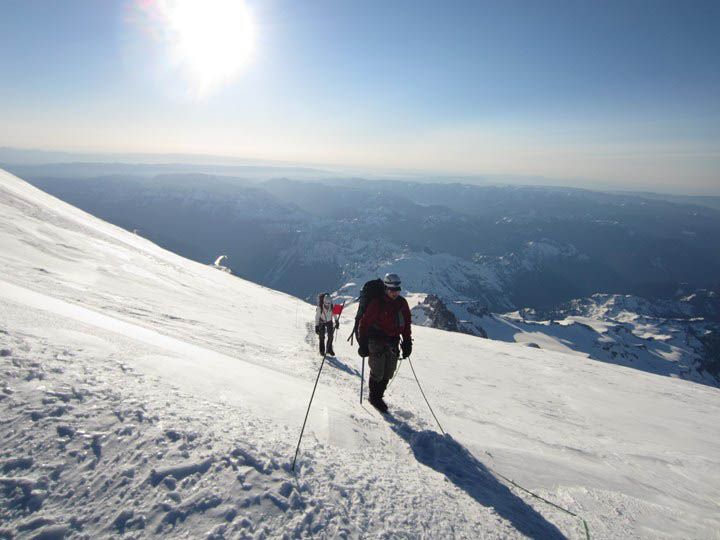 Both Four Day Summit Climb teams made it to the Summit of Mt. Rainier today. Lead guides Jason Thompson and Andres Marin reported beautiful weather with light winds of about 0 – 8mph and plenty of SUNSHNE. The teams were in light gloves and two clothing layers, as they climbed. They are now en route back to Camp Muir and we expect them back at RMI Basecamp in Ashford this afternoon.
Today is the first day of summer and the longest day of the year…get out and enjoy!
Hi Jon, Following your journey and as nervous as your mother. Have fun but most important be safe
JoAnn
Posted by: JoAnn Ingram on 6/21/2012 at 4:51 pm
Hi Jon! Yes ... it's your Mama. I hope you are having an AMAZING journey. Please be safe and smart, as I know you will. I miss you so much and will breathe when you are back in Knoxville! Love you so much!
Posted by: Paige Conley-Smith on 6/21/2012 at 9:16 am