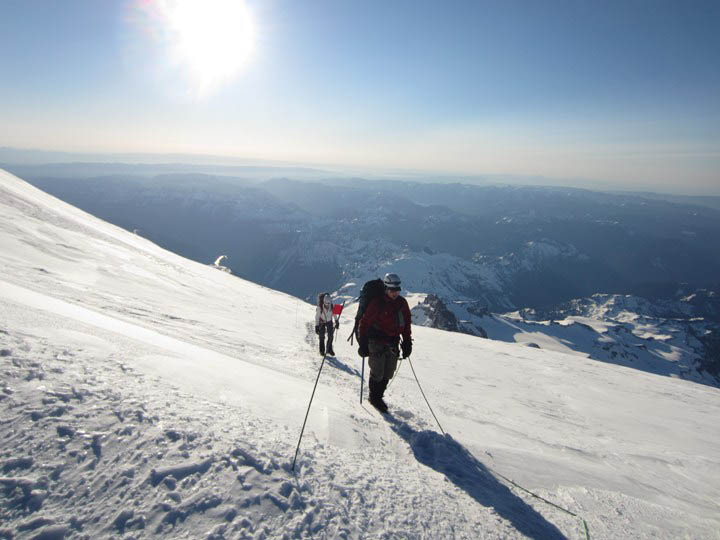 The Mt. Rainier Four Day Summit Climb led by Mark Falender reached the summit at 6:00 a.m. this morning. At 7:15 he radioed from 13,000' on their descent reporting blue skies, a bit chilly and light winds. Congratulations!
The Expedition Skills Seminar - Emmons led by Seth Waterfall are traveling to the White River Campground beginning their approach to Camp 1.
Way to go Seth Kaufmann!!! Looking for an update all day. So happy for your accomplishments and happy for the whole team :)
Posted by: Sue Coburn on 6/22/2014 at 8:18 pm
Yay Russell and Andy!! Your on your way! Good luck to everyone on team
Seth.!!
Posted by: Lauren on 6/22/2014 at 4:04 pm