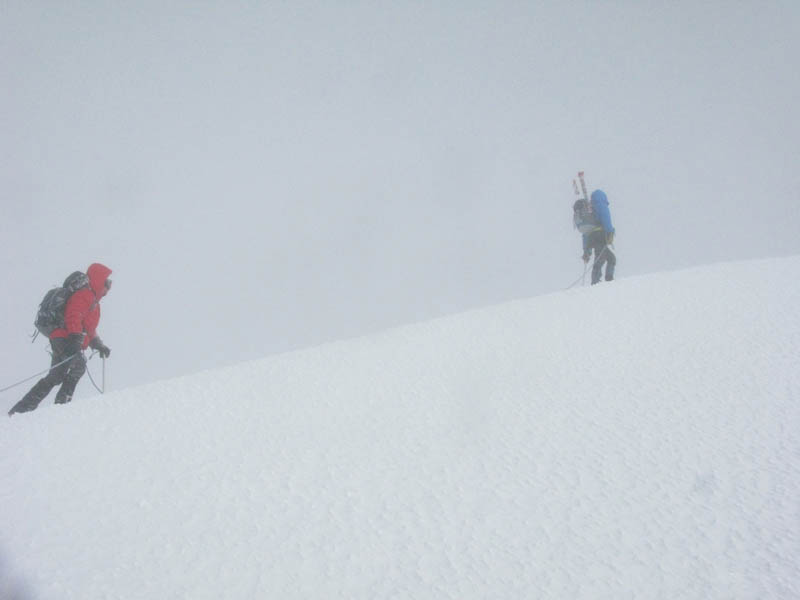 Summit! The Mt. Rainier Four Day Summit Climbs led by JJ Justman and Kel Rossiter stood on top just after 7:15 a.m. Snow and sometimes rain was falling on the summit and the teams are currently in a mountain cloud cap. Both teams recharged and refueled in the summit crater before starting their descent at 8:25. Although precipitation was falling, the guides reported pleasant climbing conditions and an excellent route.
Congratulations to today's summit climbers!
A big congrats Gautam!Gritty G! Proud of you.
Posted by: Bhaktha on 6/29/2013 at 9:16 am
Congratulations Gautam!!
Posted by: Mahadev on 6/26/2013 at 9:40 am