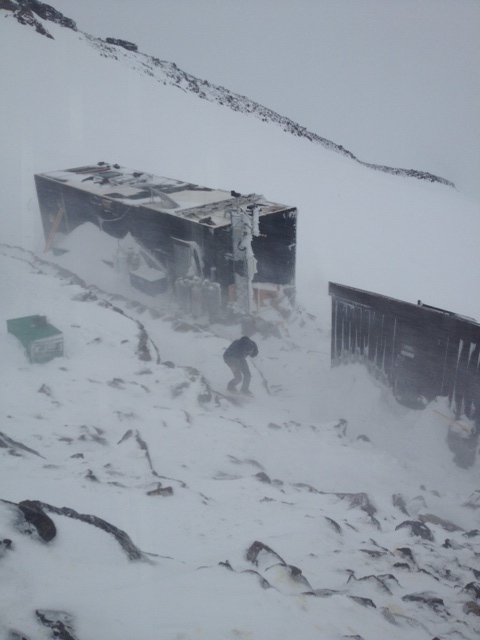 The Four Day Summit Climb led by Andres Marin and the Viesturs/Whittaker Climb led by Ed Viesturs & Peter Whittaker were unable to summit Mt. Rainier today due to high winds and poor visibility.
The teams began their descent from Camp Muir around 7:30 a.m.
The Expedition Skills Seminar - Emmons led by RMI Guide Billy Nugent will be returning to Rainier BaseCamp this afternoon. Weather and route conditions prevented the team from reaching the summit yesterday. Their team spent four days on the mountain expedition style climbing and learning new skills.
We look forward to meeting the groups in Ashford later this morning.
Not sure if this is the team with our fearless leader CPK. We are all here back at home base, "ST Francis" in CT rooting you all on!! Be safe! So proud!
:)
Posted by: Michelle Carrier on 6/28/2013 at 7:31 pm
Good luck on your summit. Go Dave, Mark, Sam, and Carl!!
Posted by: Eric Olson on 6/28/2013 at 7:47 am