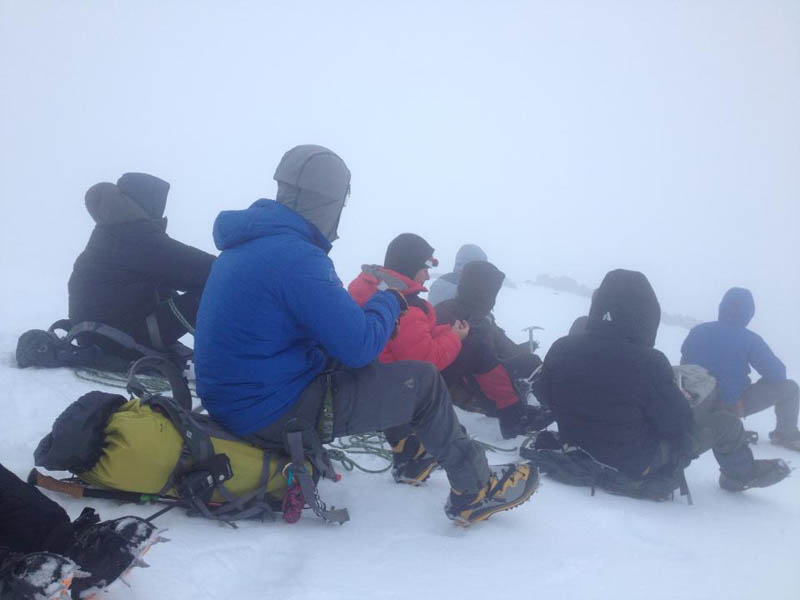 Thunder, lightning and white-out conditions kept the Four Day Summit Climb from reaching the summit of Mt. Rainier today. The team was able to reach an elevation of 12,700' before making a decision to turn around and head for better conditions lower on the mountain.
RMI Guide Eric Frank and the Five Day Summit Climb Team will spend the day at Camp Muir acclimatizing before making their summit attempt tonight.
Congratulations to everyone! Jesse, we've got the bubbly waiting!
Posted by: The Cude Girls on 6/30/2013 at 9:02 am
Good luck, Dad! I wish I was there with you like we'd planned. Pretty soon you'll have more bragging rights over me. Love, Craig
Posted by: Craig Cude on 6/30/2013 at 12:43 am