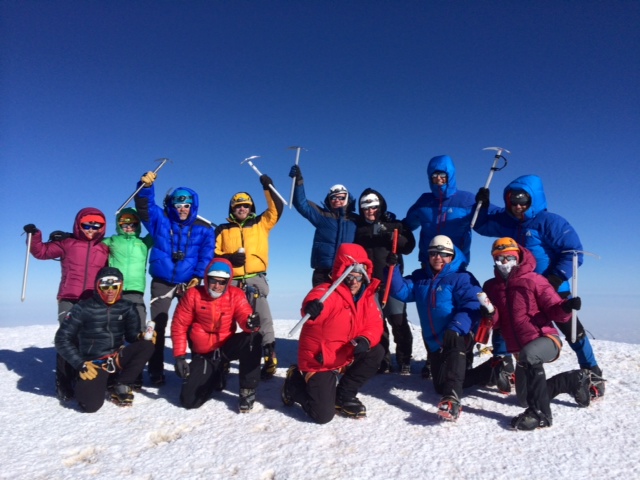 The Expedition Skill Seminar - Muir reached the summit of Mt. Rainier this morning at 7:25 am PT. RMI Guide Casey Grom reported a beautiful day with clear skies, light winds and cool temperatures.
The team will descend to Camp Muir (10,060') where they will spend their final night on the mountain and conclude their training tomorrow with a final descent to Paradise.
Congratulations to today's Seminar team!
¡Felicitaciones!
Posted by: Margaret Amalfitano on 6/6/2014 at 6:11 am
Way to go Mike McBride and Seminar-Muir team!!!! Congradulations !!!
Posted by: Pat Noe on 6/5/2014 at 12:19 pm