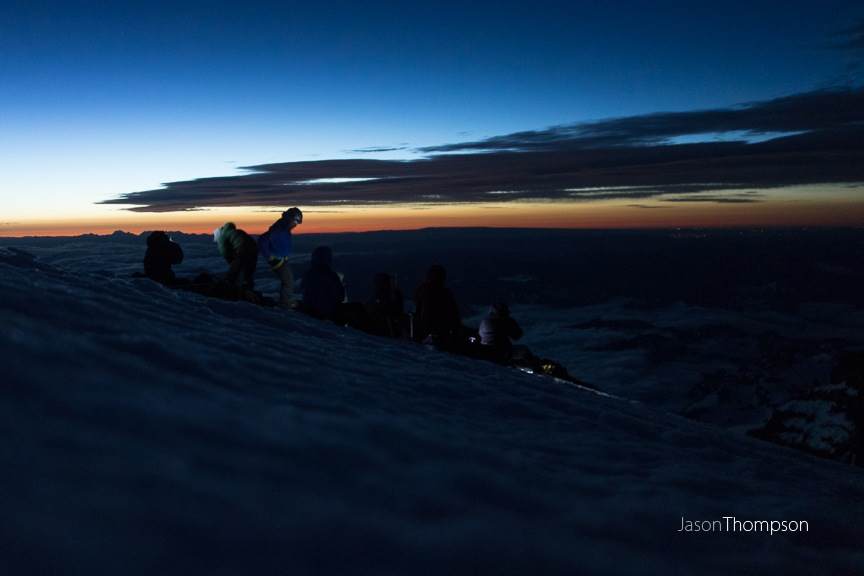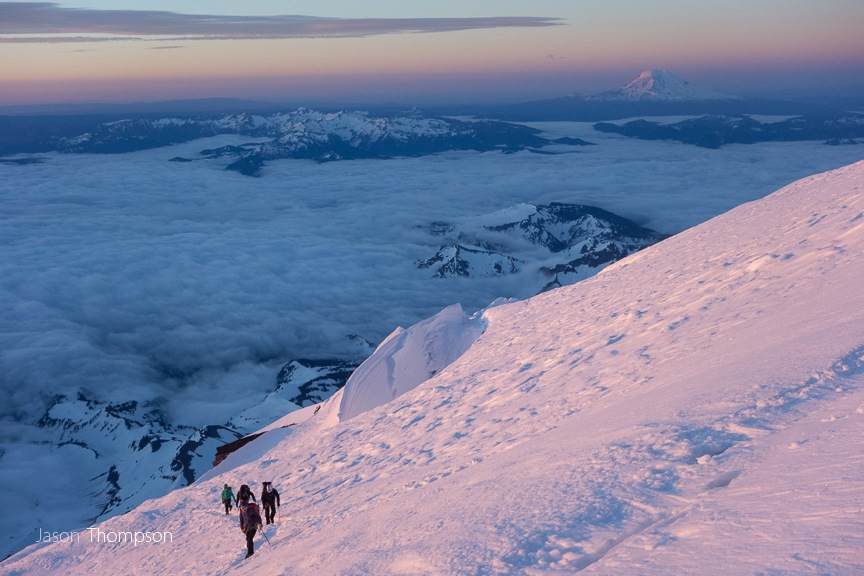 The Four Day Summit Climb Team led by RMI Guide Jason Thompson reached the summit of Mt. Rainier at 6 a.m. this morning. The team climbed above the clouds and experienced great route conditions.
Congratulations to today's Team!
Photos by Jason Thompson, see more of Jason's photography here.
the most amazing event i have ever experienced!
Posted by: eric u. on 6/24/2013 at 10:09 am