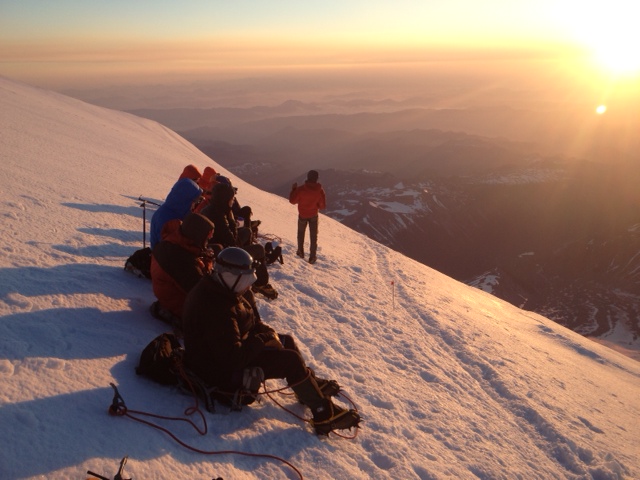 The Four Day Summit Climb led by RMI Guide Seth Waterfall reached the summit of Mt. Rainier just after 7 am PT with 100% of their team! They reported light winds from the south and blue skies.
The Five Day Kautz Glacier Climb led by Jason Thompson also reached the summit this morning. They started their descent from the crater rim just after 7 a.m. The team will return to their High Camp for their final night on the mountain.
Congratulations to today's teams!
Hey Wilder and Dink and your team - Wow! We look forward to hearing all the stories! Yes!!
Posted by: Beth Morningstar on 7/10/2012 at 8:37 am
Great job Wayne, Phil, Brennan and Scott. Can't wait to hear all about it. Cheers!
Posted by: Barbara Johnson on 7/10/2012 at 8:35 am