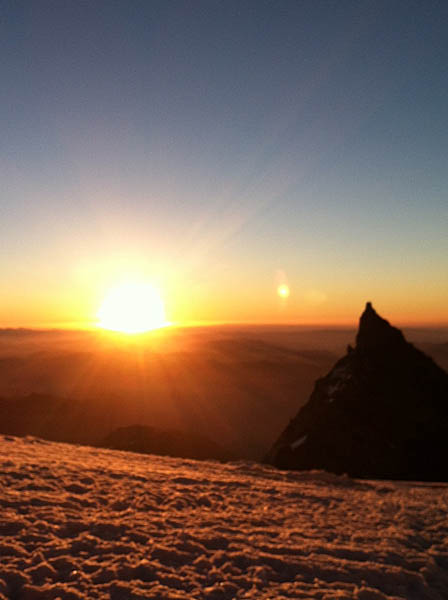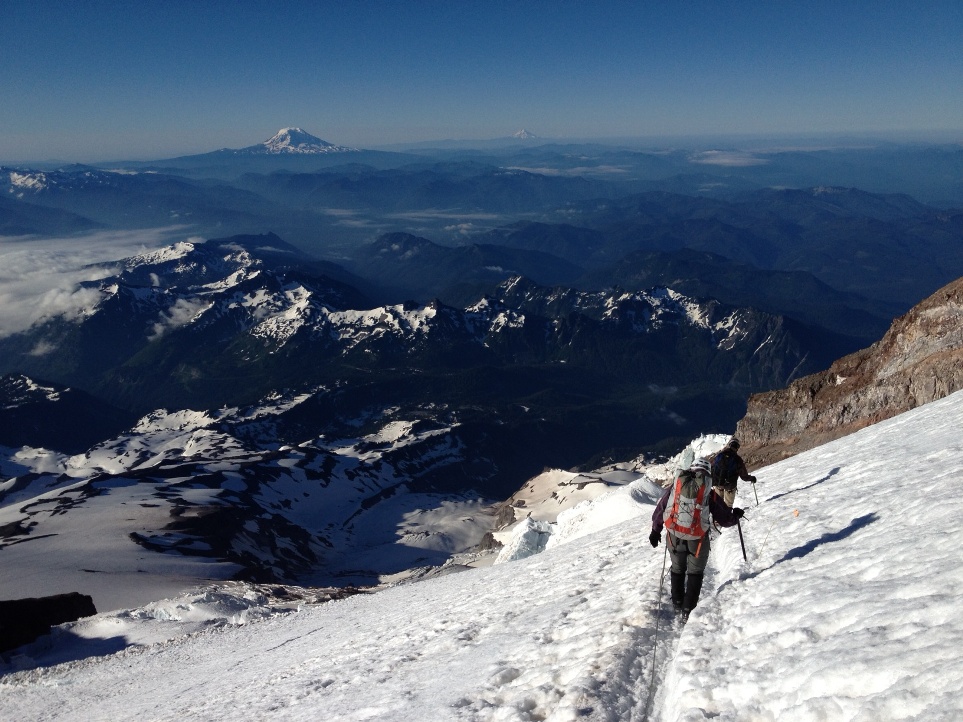 The Four Day Summit Climbs led by RMI Guides Seth Waterfall and Jason Thompson reached the summit of Mt. Rainier this morning shortly after 5:30 a.m. They reported clear skies and warm temperatures with winds around 20 mph.
As of 7:00 am the teams were descending from High Break (13,300'). They will continue to Camp Muir and make a short break there before continuing to Paradise this afternoon.
Congratulations to today's Summit Climb teams!
Jason, Lance, and Andy, you guys were great!
Thank you!
Posted by: Shawn B. on 7/19/2013 at 9:59 am
Sandy, You are a beast! Congrats!
Posted by: Jackie & Dan on 7/11/2013 at 1:36 pm