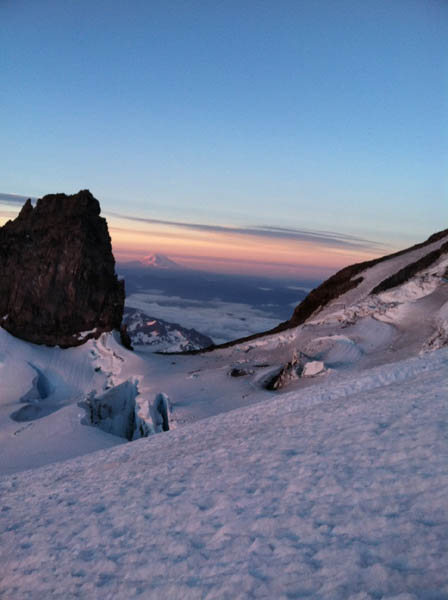 RMI Guide Brent Okita led the Four Day Summit Climb teams to the summit of Mt. Rainier this morning. Brent radioed from the summit shortly after 7 am as the teams were crossing the crater. They reported cold temperatures with moderate winds and clear skies. The teams began their descent from the crater rim around 7:40 am. They will return to Camp Muir for a short break and then continue down to Paradise later this afternoon.
Congratulations to today's climbers!
Great job all of youo for achieving your goal!
Posted by: Don Haase on 7/13/2013 at 6:35 pm
Tom & Molly, you take my breath away! What an adventure! What an accomplishment!
Can't wait to hear all about it! I am so proud of you & love you more than you will ever know! Your sister Colleen—in Portland
Posted by: Colleen Keenan D'Arcy on 7/11/2013 at 10:25 am