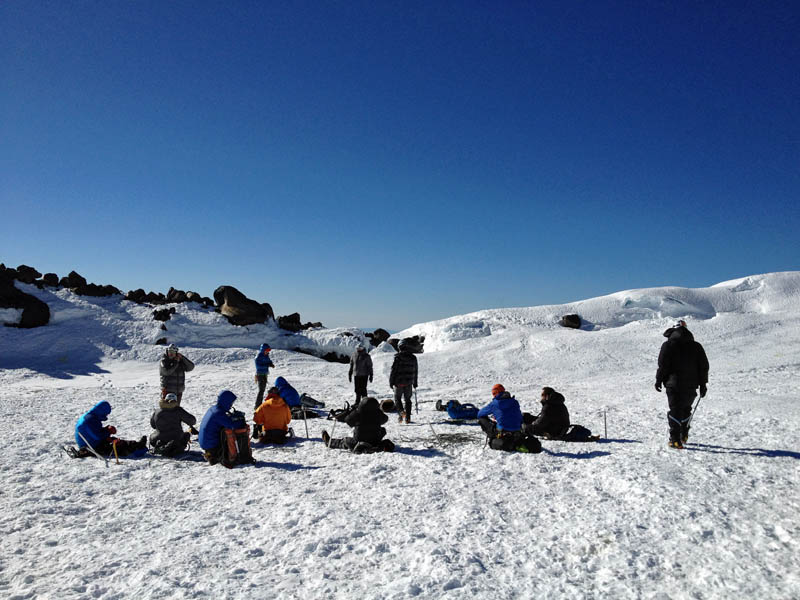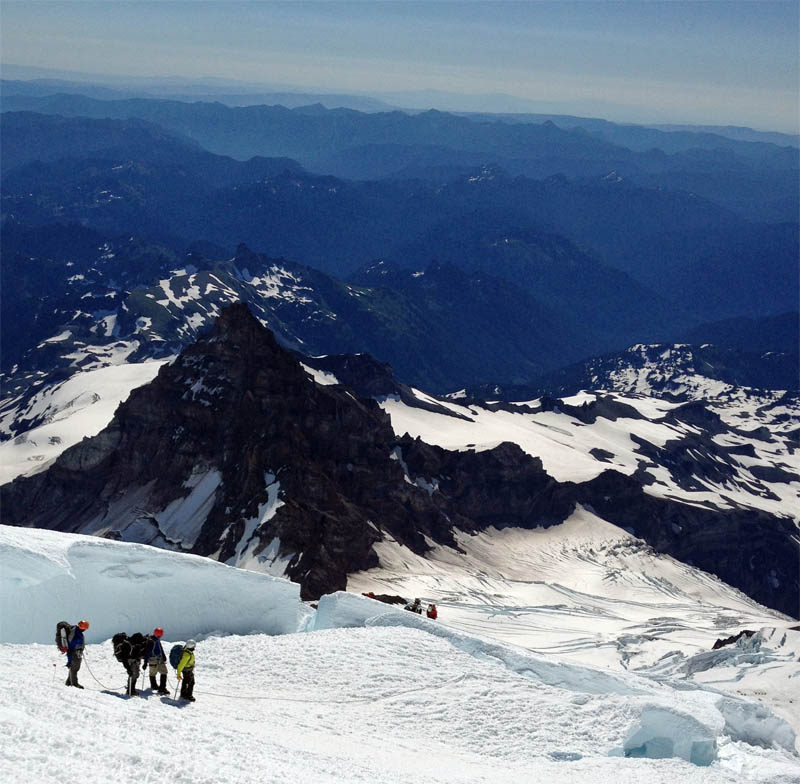 The Four Day Summit Climb led by Billy Nugent and the Five Day Summit Climb led by Solveig Waterfall reached the summit of Mt. Rainier just after 7 am today.
The teams reported clear skies, calm winds and pleasant temperatures. They spent over an hour on the summit before starting their descent to Camp Muir. The teams will take a short break at Camp Muir to rest and repack before continuing down to Paradise.
Congratulations to today's Summit Climbers!
Jennifer and Nick…I am so happy for you. You are awesome!
Posted by: Karen Pratte on 7/15/2013 at 9:20 am