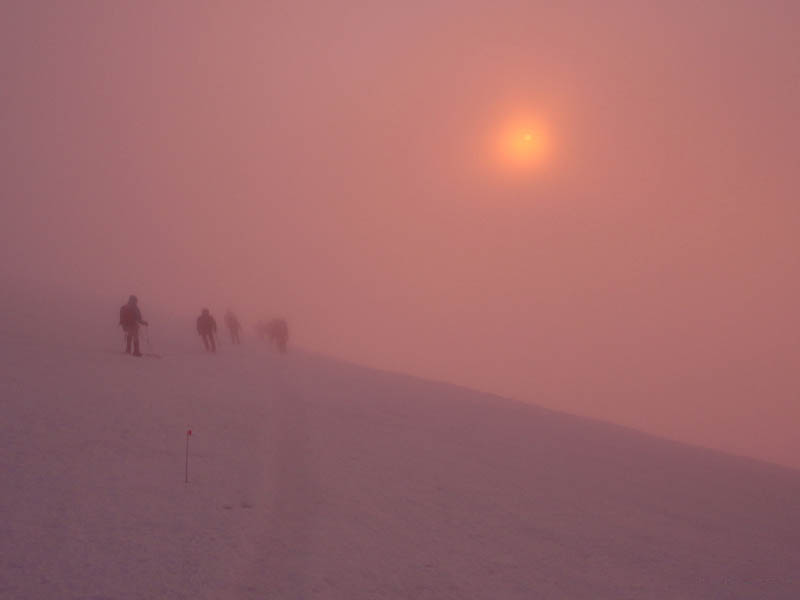 The Four Day Summit Climb teams led by Kel Rossiter and Walter Hailes reached the Mt. Rainier summit this morning in cold temperatures and windy conditions. With a cloud layer settled in at Camp Muir, the team enjoyed clear skies on the summit.
Congratulations to today's summiteers!
Thanks, Kell and the rest of the RMI guides, for getting my boy up and back safely.
Posted by: Bryn on 7/17/2012 at 8:07 am
Congratulations to Steve, Brad and your fellow climbers. I can't wait to hear the details at our next TEC meeting.
Posted by: Nancy Johnshoy on 7/17/2012 at 7:08 am