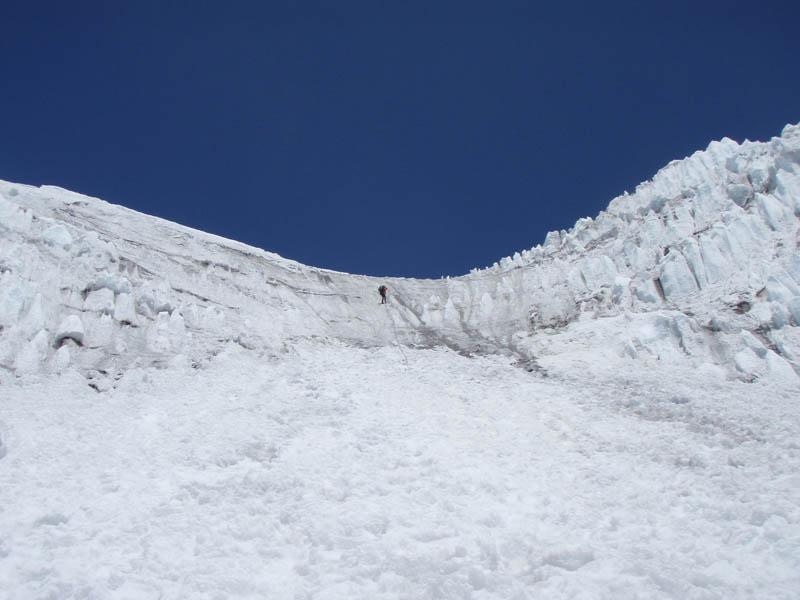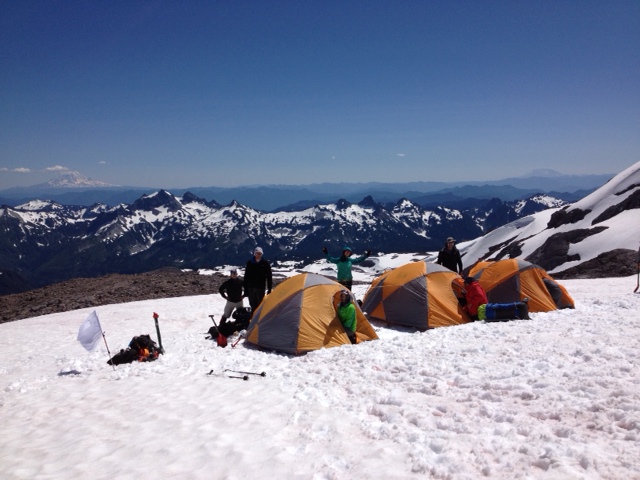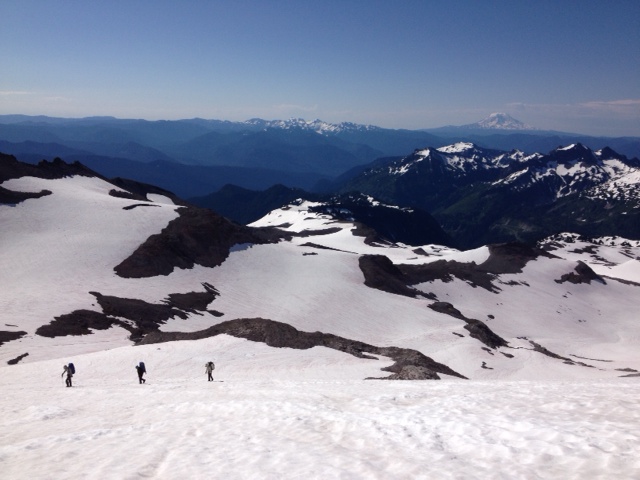 The Four Day Summit Climb led by Jason Thompson reached the summit of Mt. Rainier early this morning. The team reported a beautiful day with clear views and winds at about 25 – 30 mph. They also reported that the route work recently done made for great climbing.
The Kautz seminar led by Mike Haugen also checked in this morning. The team topped out via the Kautz Route and began their descent at 9:15 a.m. Mike and team will stay on the mountain one more night and be back to Ashford tomorrow.
The Paradise Glacier Seminar led by Garrett Stevens is on day 3 of their 6-day seminar. They will spend two more days lower on the mountain before moving up to Camp Muir for their summit bid.
Beautiful day on the mountain!
Congratulations to you all! you made it, crazy Uncle Dan!
Posted by: Jennifer Robinson on 7/16/2013 at 2:49 pm
Congrats to everyone. So proud of my son John and his buddy Andrew! Hope you had the time of your life!
Posted by: Pattie Campbell on 7/16/2013 at 2:30 pm