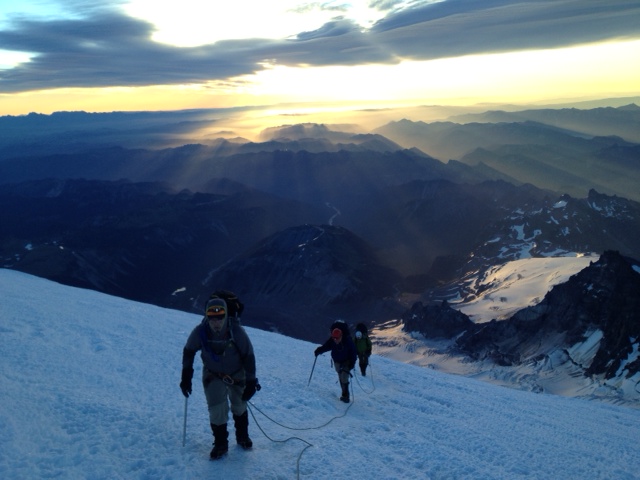 The American Lung Association (ALA) Climb for Clean Airs summit climbs led by Win Whittaker and Billy Nugent reached the Mt. Rainier summit this morning! With beautiful weather, the teams took in the views, snapped some photos, and began their descent at 7:30 a.m. After a break at Camp Muir, the teams will celebrate with the ALA in Paradise this evening.
Congratulations to today's ALA teams!
ALA climbers - great work! RMI guides - thanks for an awesome climb!
Posted by: JOHN GRANEN on 7/29/2013 at 6:59 am
makes me want to stop smoking!congrats to the team!
Posted by: BILL NUGENT on 7/27/2013 at 10:49 am