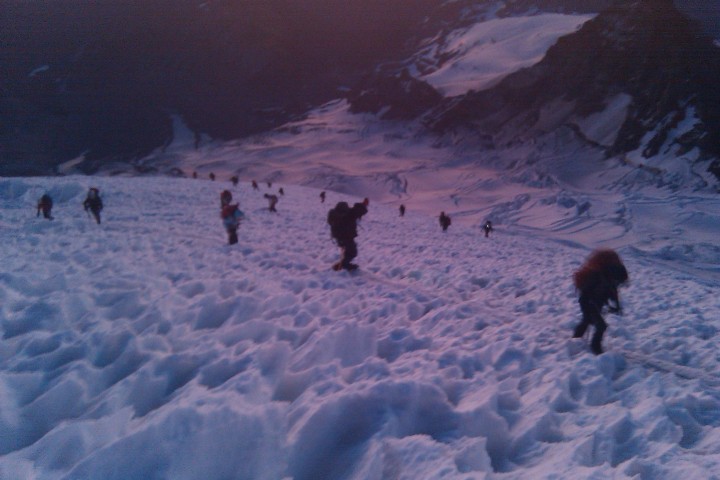 The Four Day Summit Climb led by RMI Guide Dave Hahn was unable to reach the summit of Mt. Rainier this morning. At 7:20 a.m. the team was descending Disappointment Cleaver en route to Camp Muir; they will be back in Ashford later today.
Bottle neck of climbers above the DC caused a major hours long delay. Unfortunately temps were warming up quickly and there was still a lot of mountain to climb.
Posted by: JC on 7/29/2013 at 6:23 pm
Too bad. Would like to know what prevented the team from summiting.
Posted by: Josephine Johnson on 7/29/2013 at 10:15 am