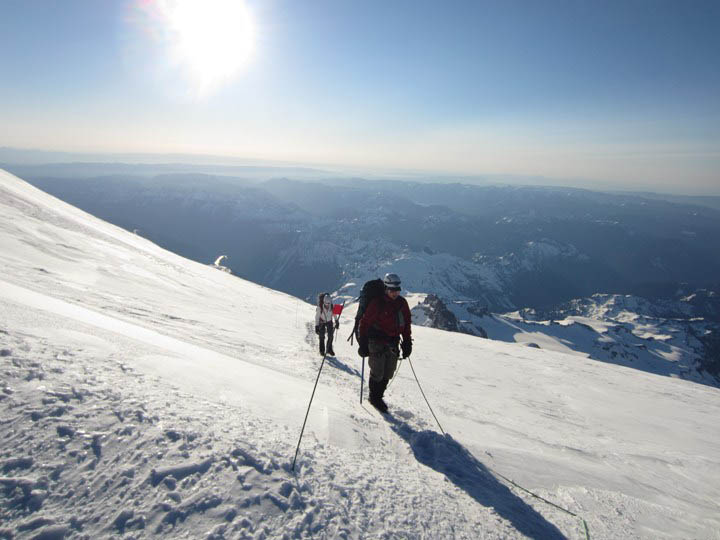 The Four Day Summit Climb led by RMI Guide Brent Okita reached the summit of Mt. Rainier this morning with 100% of their team members. Brent reported perfect conditions with light winds and clear skies.
They started their descent from the crater rim shortly after 7 a.m. and will return to Camp Muir for a short break before continuing down to Paradise.
we look forward to seeing the group at Rainier BaseCamp this afternoon.
Congratulations to the entire Four Day Summit Climb June 4 - 7, 2013 Team!
Way to go Ian and Jack and the entire team. Such a wonderful accomplishment. mom
Posted by: pat white on 7/7/2013 at 5:04 pm
Congratulations Matt & Scott & the entire team! What an awesome achievement!
Posted by: Anne Kinate on 7/7/2013 at 10:45 am