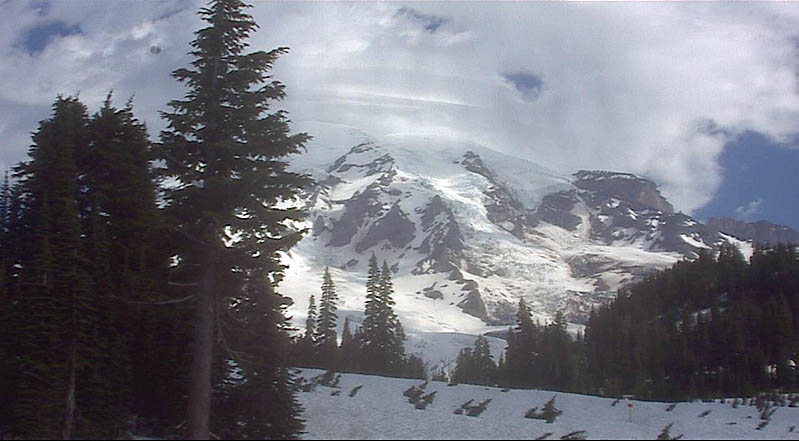 The Four Day Summit Climb teams led by Brent Okita and Andres Marin reached the summit this morning in beautiful skies… and strong winds. Brent said, "It's windy but best day of the year so far." Clouds started to form on the summit as the teams began their descent to Camp Muir.
Check out the Mt. Rainier live webcams on our website.
Many thanks to our guides Andres, Leah and Levi for making it the experience of a lifetime.
Can't wait to do it again on another mountain!
Posted by: Chris Lynn on 7/9/2012 at 8:53 pm
Way to go everyone! Can't wait to see some pictures!
Posted by: W.B. on 7/9/2012 at 4:21 pm