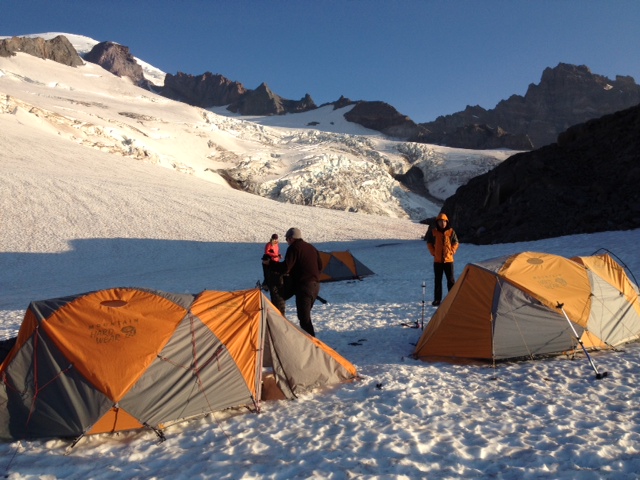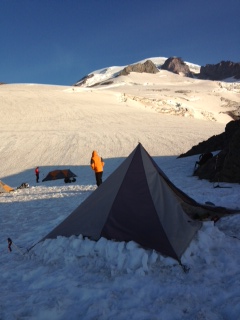 Casey Grom and Gabriel Barral led their Mt. Rainier summit climb teams to the summit this morning. The guides reported light winds and mostly clear skies. Both teams began their descent from the crater rim at 8:00 a.m.
Mike Walter left this morning for the Five-Day Emmons Climb. Mike and his team will spend four days on the mountain as they summit from the Schurman/Emmons Route.
The Expedition Skills Seminar - Paradise began their climb yesterday. The team had a great day yesterday adjusting to the heavy loads of multi-day packs. They arrived at Camp One in great shape and did a general mountaineering school before dinner. We will be moving to Camp Two at 9,000 feet today. All is well on the Paradise Glacier.
Go, Eric! Love you! Be careful up there. And don't forget to take a picture!
Posted by: Tamara on 8/15/2012 at 9:49 am
go dan love you
Posted by: sheryl dean on 8/13/2012 at 8:09 pm