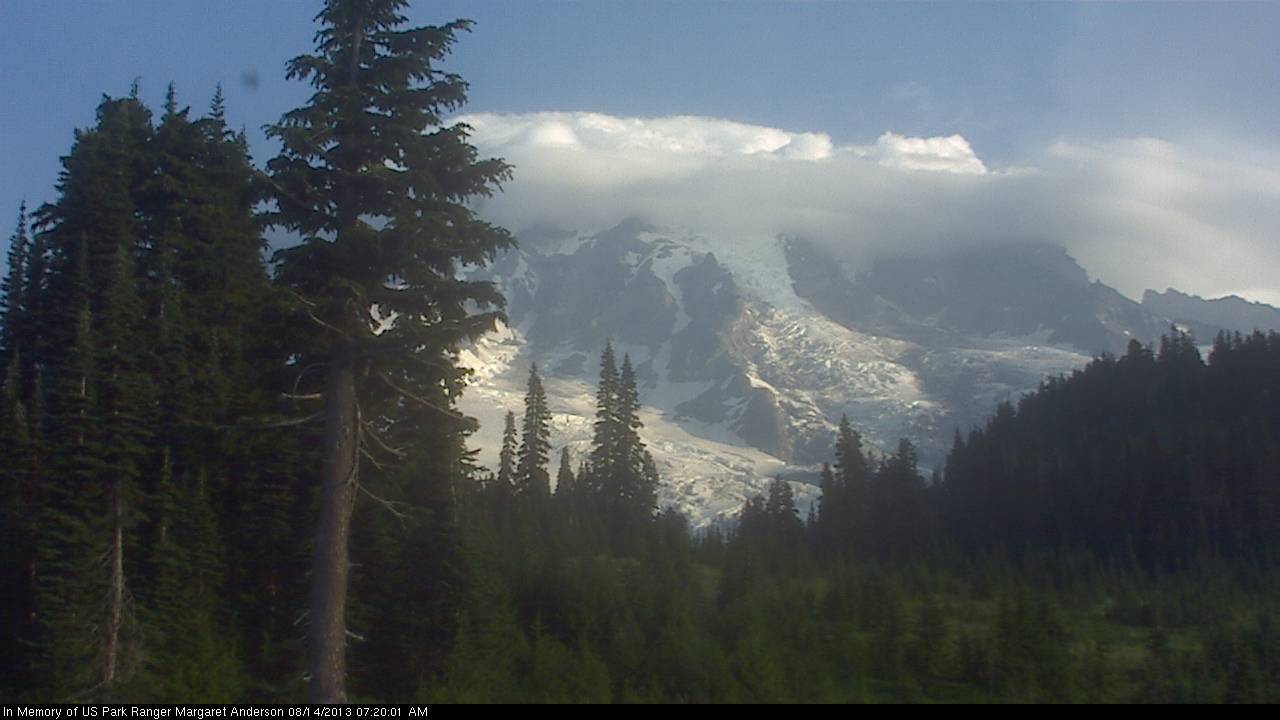 The Five Day Summit Climb August 10 - 14 led by Solveig Waterfall and the Four Day Summit Climb August 11 - 14 led by Brent Okita reached the summit of Mt. Rainier this morning. The teams reported steady winds of 40 mph at the summit and a cloud cap that had descended on the mountain. The teams began their descent from the crater rim around 7:15 am. They will return to Camp Muir for a short break and then continue to Paradise this afternoon. We look forward to seeing them at Rainier BaseCamp later today.
Congratulations to today's summit climb teams!
So proud of you Tiffany! Quite an accomplishment to add to your many. I'm just happy you are safe and that you had a wonderful experience.
Posted by: Cyndi on 8/14/2013 at 3:38 pm
Congratulations Ross, Griffin, Jeremy, Scott and Calvin! All your hard work paid off. Party in Puyallup!!
Posted by: Margie on 8/14/2013 at 1:50 pm