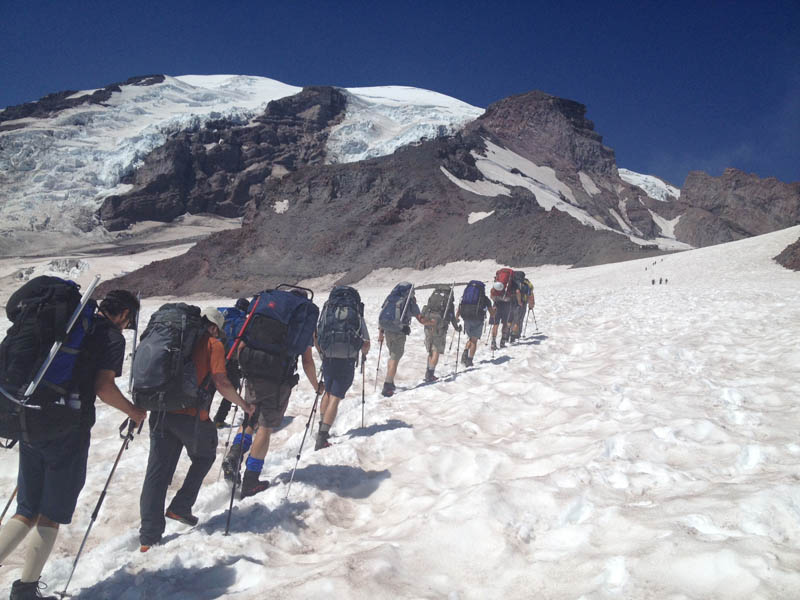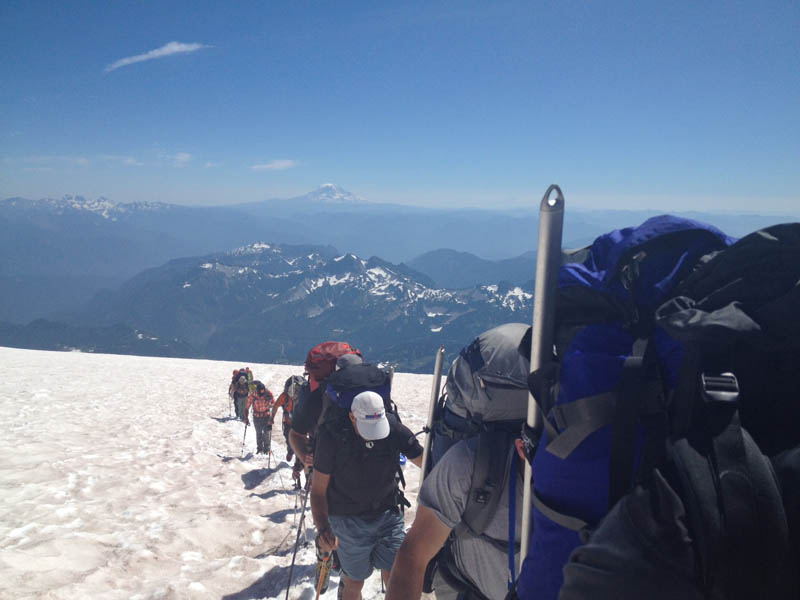 Our Four Day Summit Climb Teams led by RMI Guides Casey Grom and Jake Beren reached the top of Mt. Rainier today. Jake reported moderate winds, warm temperatures and hazy skies. The team enjoyed some time on the summit and started their descent to Camp Muir at about 7:42 am.
Congratulations to today's teams!
So proud of you Monica & Trevor.
It was so much fun being on the mountain to see you train, watch you head up & greet you when you came down.
Posted by: Mom on 8/17/2012 at 4:53 pm
Congratulations, Monica and Trevor. We are so proud of you and your climbing team. Can't wait to hear all about the trip and see some pictures. Carol and Don
Posted by: Carol Roblan on 8/17/2012 at 3:19 pm