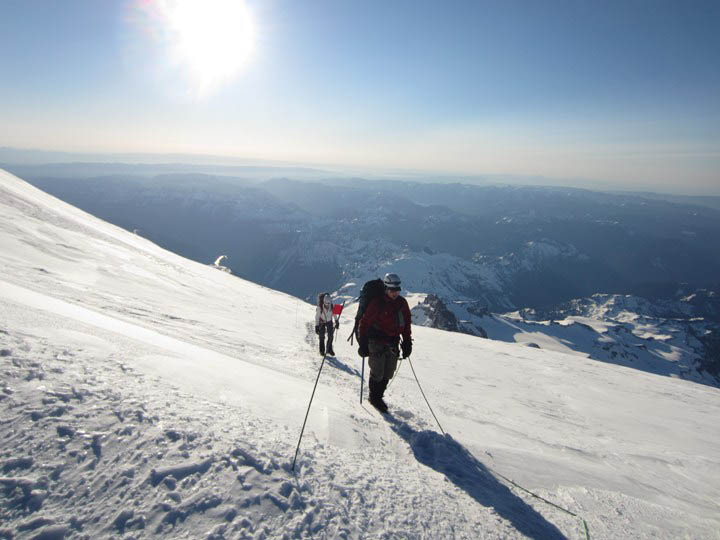 RMI Guide Jake Beren and the Mount Rainier summit climb began their descent from the crater rim at 7:55 a.m. They spent over an hour on the summit in beautiful and crisp weather.
Congratulations to today's summit climbers!
Wow, way to go. I'm sure this won't soon be forgotten. What an opportunity, way to make it happen!
Posted by: Wick on 8/20/2014 at 10:35 pm
Congratulations Larry, Todd, Scott and all on your accomplishment! It must have been truly amazing up there.
Posted by: Angela Kantola on 8/20/2014 at 8:12 am