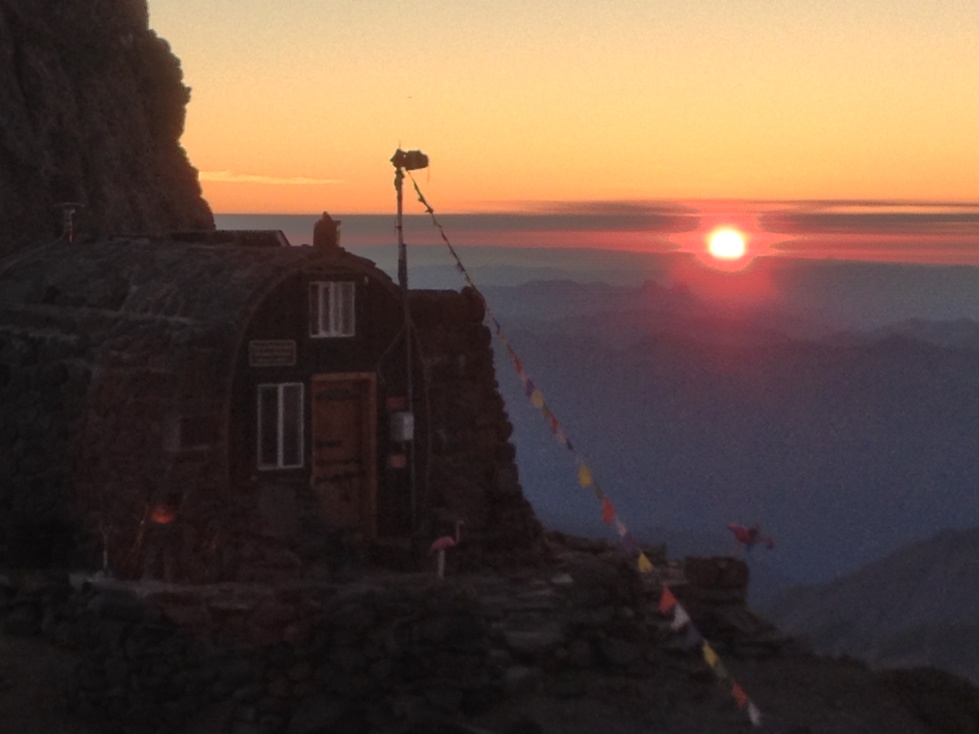 The Four Day Summit Climb August 17 - 20 reached the summit of Mt. Rainier just after 7 am PT this morning. RMI Guide Brent Okita led the team. Brent reported a gorgeous day with clear skies and light winds averaging 15 mph. The teams will spend some time on the summit before beginning their descent to Camp Muir. After a short rest, the teams will continue to Paradise later this afternoon.
The Expedition Skills Seminar - Emmons led by RMI Guide Eric Frank reached the summit of Mt. Rainier this morning shortly before 8 am PT. The team will spend time enjoying the views and then return to their high camp for their final night on the mountain.
Congratulations to today's summit climbers!
Congratulations to the Emmons team on their Summit!! We are thrilled for our son, Jake!!87
Posted by: Mary on 8/21/2013 at 5:02 am
Hooray & Congrats!! Must be awesome!'
Posted by: Ramona on 8/20/2013 at 12:33 pm