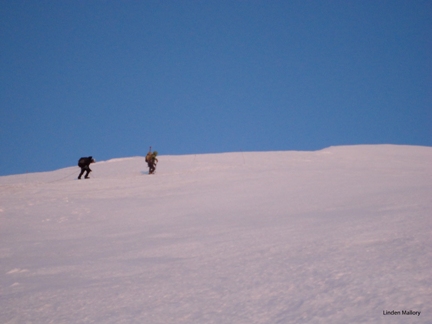 The Four Day Summit Climb Teams August 26 - 29 reached the summit of Mt. Rainier this morning led by RMI Guides Dave Hahn and Mike Walter. Dave Hahn reported clear skies above and light winds with a cloud deck below at 9,000'. The teams were walking into the crater at 8:15 a.m. and will spend some time on top before starting their descent to Camp Muir and continuing to Paradise. We look forward to seeing them at Rainier BaseCamp later today.
Congratulations to today's teams!
Way to go Adrian and your team!!!
Posted by: Rick H. on 8/31/2012 at 10:36 pm
Brian if this is your team I hope you make it to the top of the mountain safely you are in my prayers.
Posted by: Wanda Manderson on 8/29/2012 at 7:08 pm