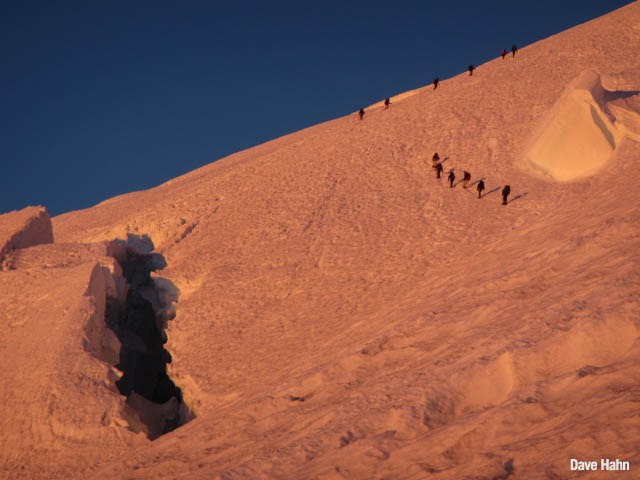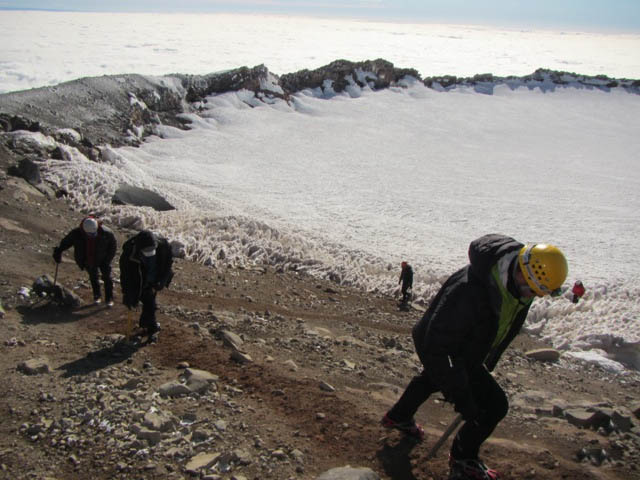 Our Mt. Rainier Summit Climb led by Billy Nugent and Solveig Waterfall reached the crater rim at 6:59 a.m. this morning. The teams reported clear and windy skies and very cold temperatures. Billy and Solveig radioed at 8:15 a.m. that both teams started their descent back to Camp Muir.
Congratulations to today's summit climbers!
the only time oil and water mix well is when shaken violently… me and my brother from another mother are just too stupid to quit!!!!ha ha ha
Posted by: brad rearden on 9/4/2012 at 7:24 pm
Mark, that is just outstanding!
Posted by: keshma saujani on 9/2/2012 at 1:37 pm