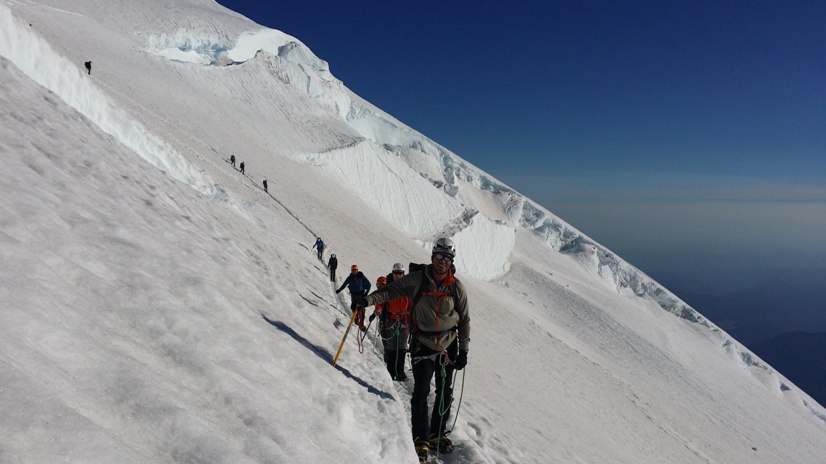 The Four Day Summit Climb led by RMI Guide Seth Waterfall along with the Five Day Summit Climb led by Lindsay Fixmer reached the summit of Mt. Rainier this morning. The teams enjoyed some time on the summit with clear skies enjoying the views. The team began their descent and as of 7:45 am were on the top of Disappointment Cleaver en route to Camp Muir. The teams will take a short break to repack their gear and then start the final descent to Paradise.
We look forward to seeing the teams at Rainier BaseCamp later today.
Congratulations to today's Summit Climb teams!