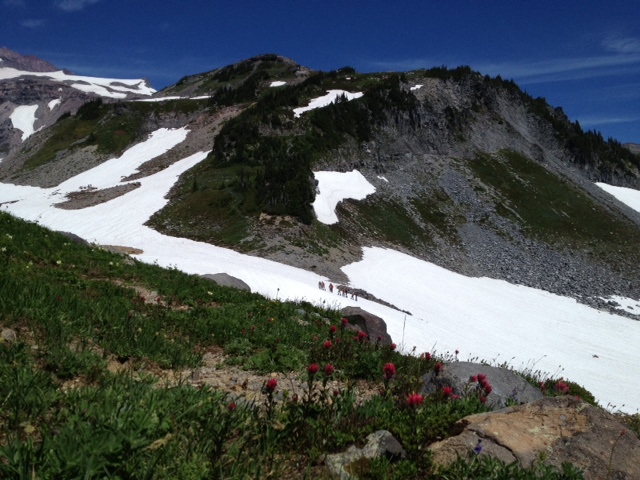 The Mt. Rainier Summit Climb led by Mike Haugen reached the summit in hot weather and no wind. The team departed the crater rim at 8 a.m. Once the team is at Camp Muir, they will regroup and continue their descent to Paradise.
JJ Justman and his Expedition Skills Seminar - Emmons are driving to White River to begin their four days on the Camp Schurman/Emmons Route.
Well done Mike! I hope you guys had as great a trip as we did!
Posted by: Mark Grace on 8/6/2012 at 5:26 pm
Great Job! So excited for ya'll. Can't wait to hear all about it.
Posted by: ann on 8/5/2012 at 4:49 pm