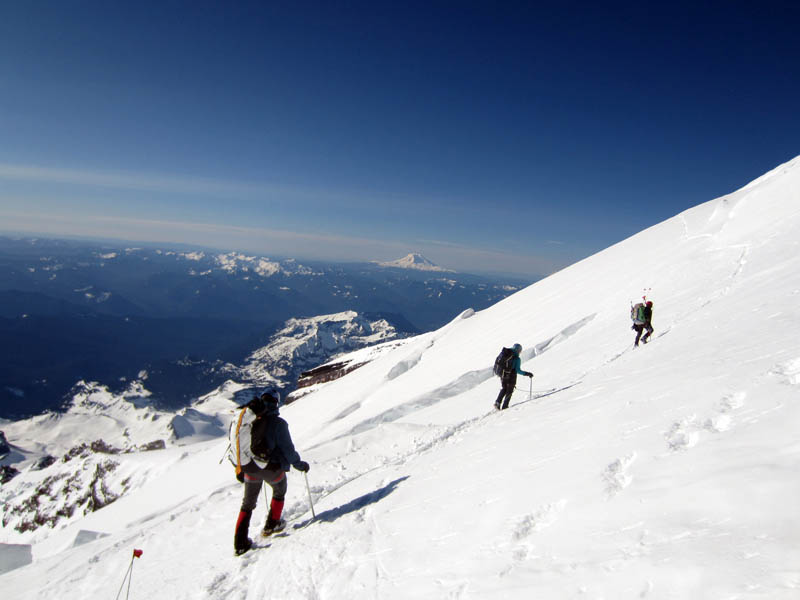 RMI Guides Peter Whittaker and Dave Hahn led their teams to the Mt. Rainier summit this morning. Both teams had left the summit by 8:30 a.m. and reported light winds and a very pleasant day on the mountain.
Jake Beren is currently leading the Expedition Skills Seminar - Kautz on their summit bid. He checked in at 8:15 a.m. from the Wapowety Cleaver on the Kautz Route and will radio us when he reaches the summit.
It was great to climb with all of you, even the silly bit..
Way to go Marshall and VJ. Awesome job Brad, Andy and Matt. Really fun to climb with you Franz and Anna…makes me want to bring my own daughter seeing you guys have such fun together.
Great guides makes great trip.
Thanks RMI.
Erik
Posted by: Erik Meyers on 8/13/2012 at 4:05 pm
Congrats Andy and Brad! Mary has been sharing your travel adventures with me. What an amazing accomplishment!
Posted by: Ellen on 8/12/2012 at 2:53 pm