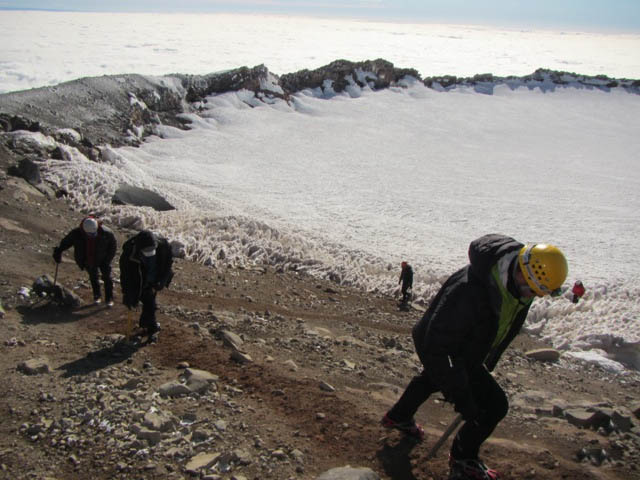 The Four Day Summit Climb reached the summit of Mt. Rainier this morning. The team reported great route conditions and warm, sunny weather. The team is making their way to Camp Muir where they will rest and refuel before returning to Ashford this afternoon.
Congratulations climbers!
Thanks RMI guides for getting the team safely to the summit! Congratulations Jason and the whole team! We are so PROUD of you Jay for Hiking for the Hungry.
Linda Friedman
Ps.
Would you bring us some snow? We haven't seen any here in NJ since the 2013-14 winter from hell!
Posted by: Linda Friedman on 9/14/2014 at 9:30 am
Ajaz I am soo sooo proud of you!!!! love you
Posted by: sadaf on 9/15/2013 at 11:49 pm