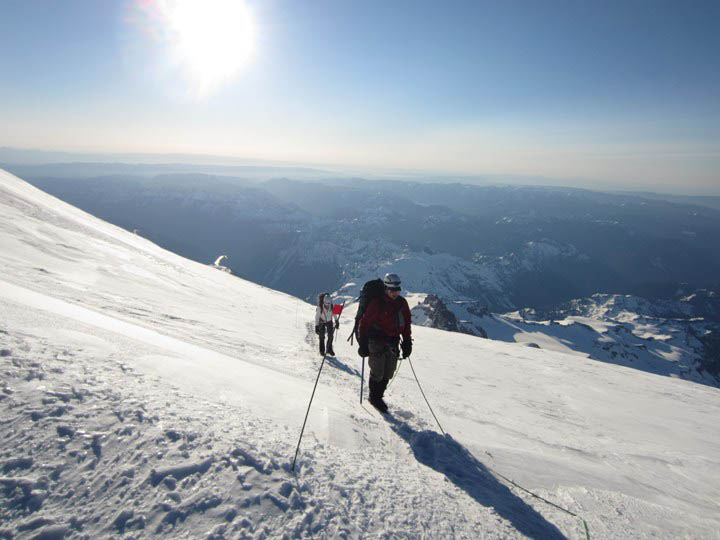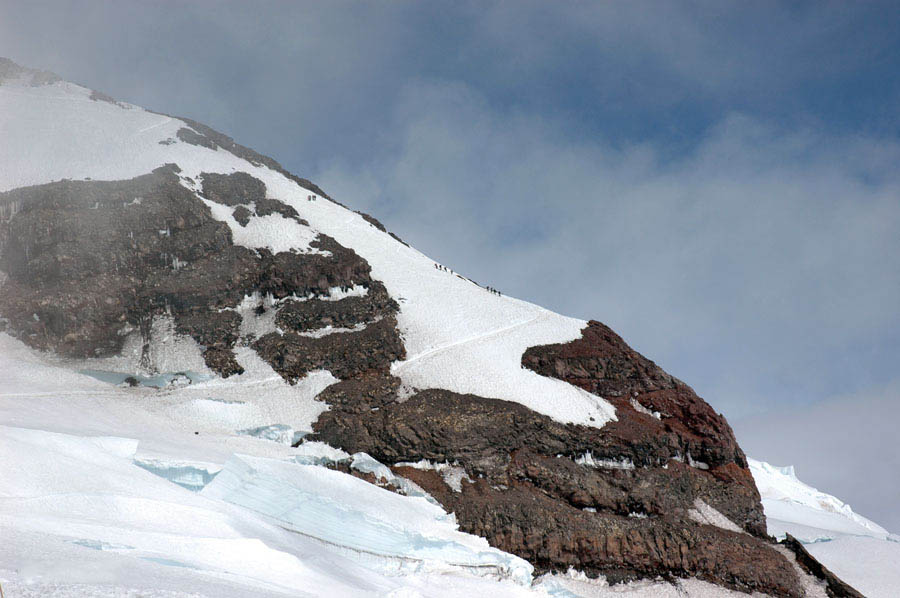 The Four Day Summit Climb led by Tyler Reid and the Five Day Summit Climb led by Zeb Blais were on top of Mt. Rainier this morning in blue skies, light winds, and some smoky haze due to wildfires burning around Washington. Both teams started their descent from the crater rim just after 8 a.m. They will check in with us from Camp Muir before descending to Paradise.
Day 2 of Mountain Fest is here at Rainier Basecamp. Check out the mountain gear sale, RMI Guide slideshows, and stop by the RMI tent to enter in our raffle to win a free summit climb!
Good grief, good going Wally. It looks like you lucked out with the weather. I was stuck in a snow storm when I tried.
Posted by: Jeff on 9/18/2012 at 8:12 am
Attaboy B-Rad! Good job. Can't wait to hear about it.
Posted by: Mike on 9/17/2012 at 8:36 am